Zdzisław Krzyszkowiak, born 94 years ago in Wielichowo, Wielkopolska, was a remarkable Polish athlete whose accomplishments left an indelible mark on the world of track and field. He achieved extraordinary success in middle and long-distance running, earning two European Championship titles in the 5 km and 10 km events held in Stockholm (1958). Krzyszkowiak's crowning glory came in the 1960 Rome Olympics, where he clinched the gold medal in the 3 km steeplechase, setting a world record for the same discipline.
---
He won 13 Polish National Championship titles in long-distance and cross-country events
Zdzisław Krzyszkowiak's journey to greatness began in the picturesque town of Wielichowo, located in the region of Wielkopolska, Poland. From an early age, he showed immense talent and passion for athletics, drawing the attention of coaches and fans alike.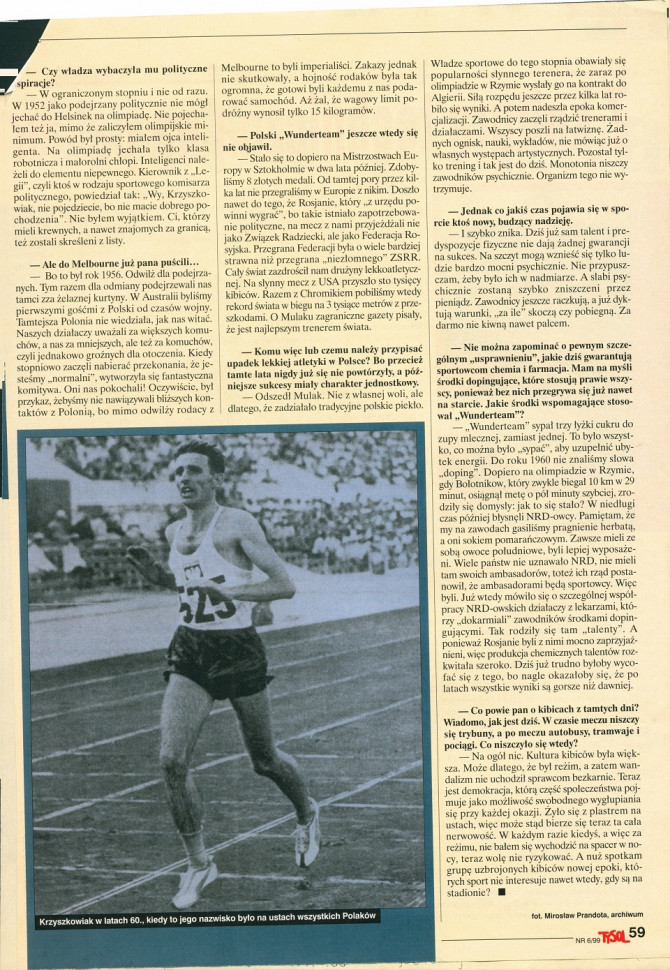 In 1958, at the European Championships held in Stockholm, Krzyszkowiak's talent reached its zenith. He displayed unparalleled grit and determination, securing gold medals in both the 5 km and 10 km races, making Poland proud and etching his name in the annals of European athletics history.
The pinnacle of Krzyszkowiak's career came at the 1960 Rome Olympics, where he competed in the 3 km steeplechase. Demonstrating unrivaled skill and tenacity, he raced his way to a resounding victory, claiming the coveted gold medal and setting a new world record for the discipline.
Zdzisław Krzyszkowiak's contributions to athletics extended beyond his medals and records. He inspired generations of athletes and left an enduring legacy in the hearts of all who witnessed his remarkable feats on the track.