Iga Swiatek delivered a masterclass on the tennis court, earning her spot in the China Open final with a commanding 6:2, 6:3 victory over Coco Gauff.
Swiatek's aggressive style shone from the start, almost breaking Gauff's serve in the opening game. Despite a missed break point, Swiatek's relentless serving and precision at the net pressured Gauff into numerous errors.
The first set continued with Swiatek's dominance, while Gauff's frustration grew evident. Swiatek clinched the set 6:2 after breaking Gauff's serve again.
The second set mirrored the first, with Swiatek breaking Gauff's serve in the opening game. Gauff claimed a convincing game but took a medical timeout due to a hand issue. Swiatek remained unfazed, displaying unwavering determination.
Swiatek's powerful smashes and precise serves left Gauff struggling. Although Gauff started winning on her serve, it was too late. Swiatek secured a 5:3 lead, and Gauff conceded the final game.
Świątek will face Lyudmila Samsonova in the China Open final.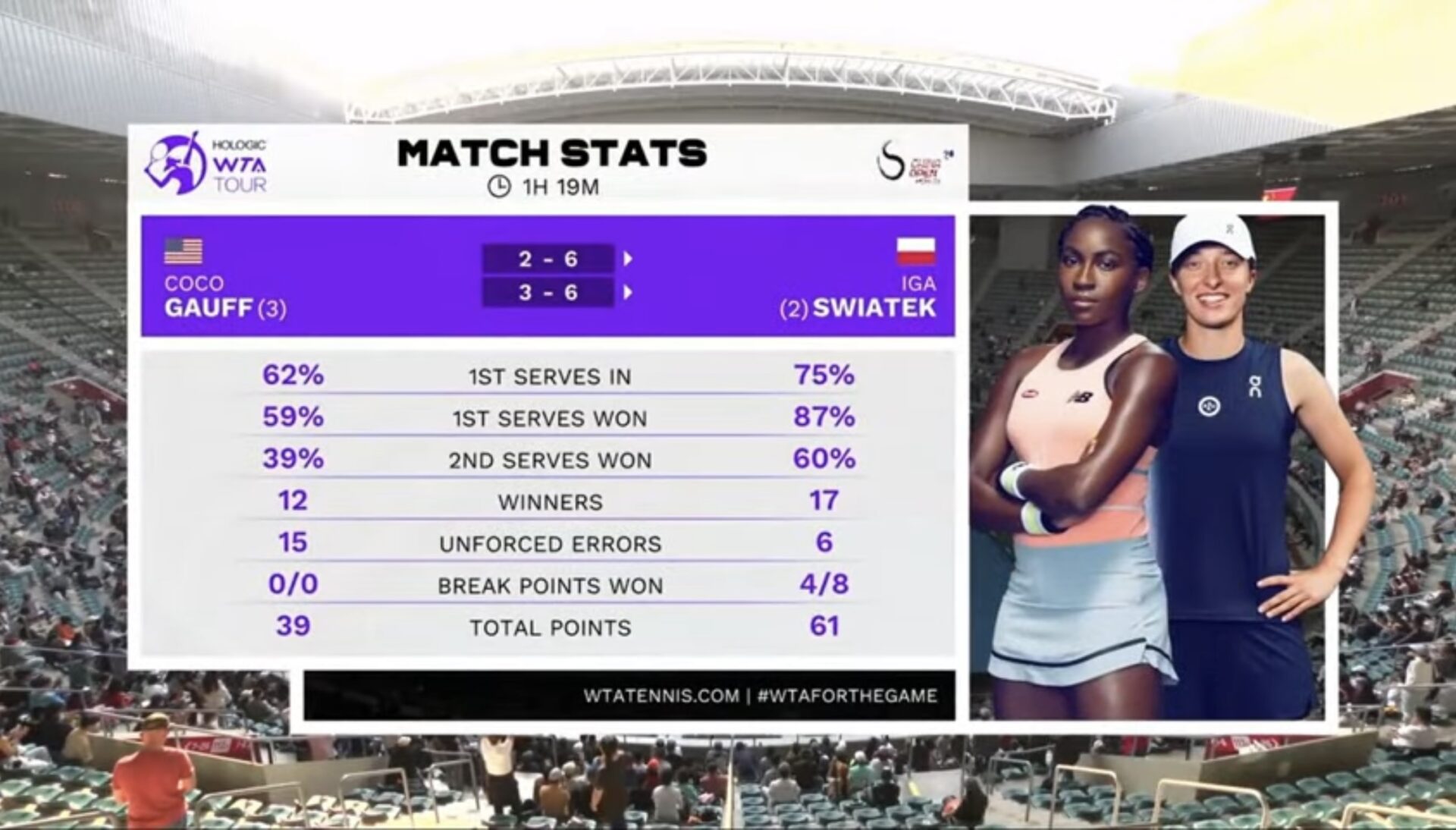 Iga Świątek – Coco Gauff 2-0 (6-2, 6-3)