In recent weeks, the Mazovian region has witnessed a recurring and concerning phenomenon as unexploded ordnance dating back to World War II has been discovered in various areas. These potentially lethal relics of the past have resurfaced during routine gardening, property maintenance, leisurely strolls, and woodland hikes, underscoring the persistent dangers posed by wartime remnants. Mazovian police have been actively securing these sites, with recent finds reported in the Kozienice, Pułtusk, and Sochaczew counties.
Just a few days ago, the Duty Officer of the Kozienice District Police Command received multiple reports from residents of the Głowaczów and Grabów nad Pilicą communities concerning suspicious objects resembling artillery projectiles. In response, an officer from the Non-Establishment Mine and Pyrotechnics Reconnaissance Unit, along with officers from the Grabów nad Pilicą Police Station, were dispatched to investigate. Upon inspection, they confirmed the presence of artillery projectiles. For several days, law enforcement secured the discovery sites until a bomb disposal unit could safely neutralize the dangerous items.
In the Pułtusk County, a resident of Mor stumbled upon a wartime relic, noticing an object resembling an artillery shell near his pond after the water level receded. Similarly, in Łubienica, another resident discovered a mortar shell while performing excavation work on a private property. In both instances, the police were immediately alerted. Upon arrival, a police pyrotechnician identified these objects as mortar grenades. Officers secured the areas until a bomb disposal team arrived to safely handle the unexploded ordnance.
Recent reports have also emerged from Sochaczew, where during excavation work, two more artillery projectiles from World War II were unearthed. A police pyrotechnician promptly confirmed their identity, prompting law enforcement to secure the site and inform military bomb disposal experts. Thankfully, no accidents occurred during the clearance operations.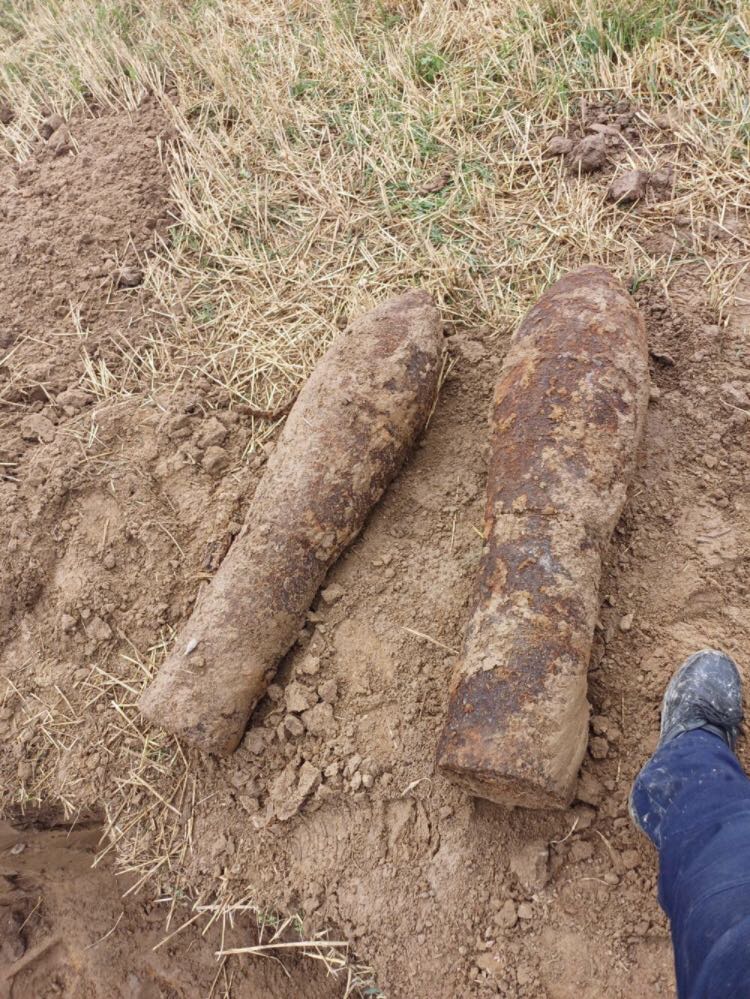 It is crucial to remember that such munitions continue to pose a deadly threat to human life. Therefore, it is of utmost importance to exercise extreme caution and promptly notify the relevant authorities if unexploded ordnance is discovered.
Mazovian police offer the following reminders:
Call 112 immediately if you find an unexploded ordnance. Police will respond and secure the area.
Stand at a safe distance and prevent anyone from approaching the hazardous site.
Never touch, shake, or move unexploded ordnance.
Wait for the arrival of law enforcement officers. They will coordinate with military units to safely dispose of the ordnance.
Educate children about the dangers of unexploded ordnance to keep them safe.