Estimated reading time: 2 minutes
A Range Rover passenger car stolen in Austria was tracked down by the services on the A1 motorway near Częstochowa. The perpetrator, who was fleeing from the police, damaged two other cars while driving. According to unofficial information, the police fired shots.
Polish police reported on Thursday, 30 March, that officers from Czestochowa had spotted a stolen Range Rover passenger car on the A1 motorway near the town of Blachownia, in the Silesian Voivodeship. The car was initially reported stolen in Austria.
Local police were quick to respond to reports of a wanted vehicle with Austrian registration numbers on the motorway. The vehicle was tracked as it left the motorway and continued onto national road 46 in Blachownia and later in Pietrzaki. Officers launched a pursuit of the suspect car in an effort to apprehend the driver.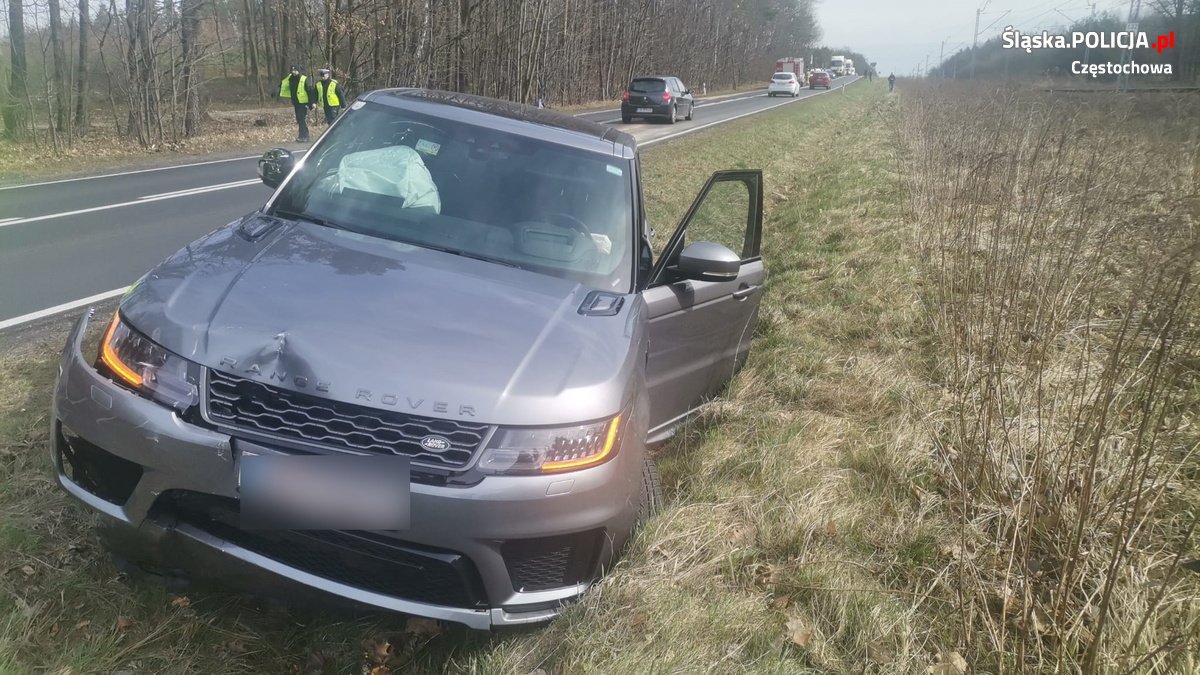 Witnesses in the area of Blachownia reported a collision between a passenger car and another vehicle believed to be driven by one of the suspects in the theft. The driver and passenger of the car then allegedly fled the scene in the direction of Lubliniec.
The chase continued in the village of Pietrzaki, where the car being pursued by police crashed into a Volkswagen Caddy and then crossed the lane divider, ending up in a ditch.
Częstochowa City Police Station has confirmed that two men were arrested by uniformed officers after attempting to flee. Investigations are still ongoing, however, further details will not be released until the prosecutor's office has determined the scope of the case.
Regional news site klobucka.pl was the first to report the information and posted photos and two videos on Facebook. One is related to the police chase, and the other shows the tow truck pulling the stolen car out of the ditch.