Biała Podlaska police officers arrested the attackers who beat and kicked a boy lying on the ground. Footage of the assault was uploaded online. The detained 17-year-old and his 20-year-old companion will be brought to trial for beating and attempting extortion robbery. A Biala Podlaska court applied for temporary custody of them. The 23-year-old who videotaped the whole incident also ended up there.
Last week, a video appeared online showing the moment a young boy was beaten. Two perpetrators beat and kicked the teenager lying on the ground all over the body. After this, one of the aggressors jumped on him.
Police officers immediately took up the case. Later that day, they reached the victim. It turned out that he was an 18-year-old resident of the city. In the course of the investigation, they confirmed the course and circumstances of the incident which occurred at the beginning of this year on one of the streets of Biała Podlaska. They also established the personalities of the assailants, as well as the person who recorded the entire incident.
Rest of the article is below the gallery.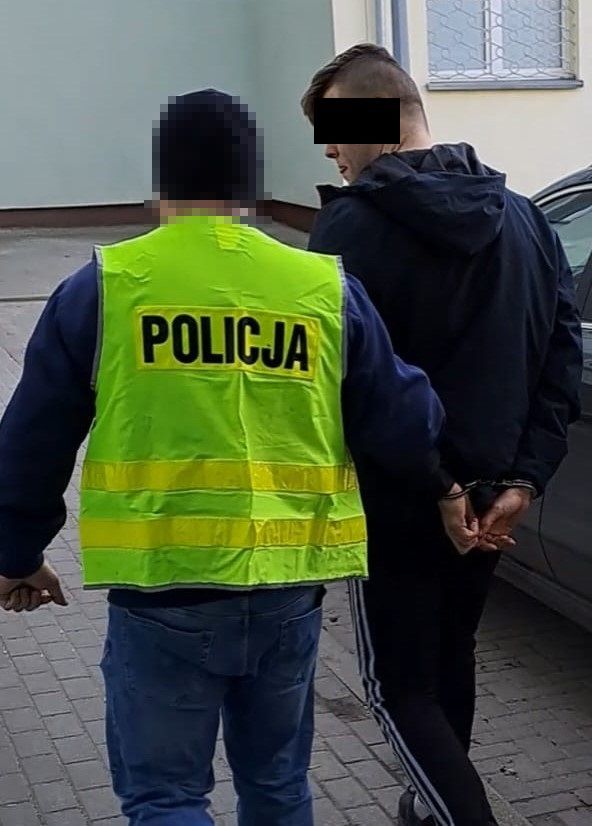 The investigators detained for the case a 17-year-old resident of Międzyrzec Podlaski and a 20-year-old from the Biała Podlaska municipality suspected of beating the teenager.
The former was brought from the centre where he was currently staying, while the 20-year-old tried to avoid responsibility by hiding from uniformed officers after media reports. The Criminal Police together with officers of the Regional Police Headquarters in Lublin apprehended him in the Mazowieckie Voivodeship. At the weekend, the prosecutor of the District Prosecutor's Office in Biała Podlaska presented charges to the men. They will be responsible for beating and attempted extortion by robbery.
They also detained the man who recorded the incident. The 23-year-old is suspected of obstructing criminal proceedings and forcing officers to abandon their duties. During his detention, the man set the dogs on the officers.
The Biała Podlaska court applied a temporary arrest to all three of them. The 17- and 20-year-olds face a penalty of up to 10 years imprisonment, while in the case of the 23-year-old, the penal code provides for a penalty of up to 5 years imprisonment.