Estimated reading time: 1 minute
Recently, Prime Minister Mateusz Morawiecki visited the Nadnotecki Institute of the Adam Mickiewicz University in Piła to announce the establishment of a new medical department. The inaugural year will welcome 60 aspiring doctors, highlighting the importance of healthcare professions in society's well-being.
Morawiecki emphasized that the increased number of doctors, now standing at approximately 191,000, up by 24,500 since 2015, will enhance healthcare quality. Moreover, expanded medical education access offers new prospects for aspiring young medical professionals.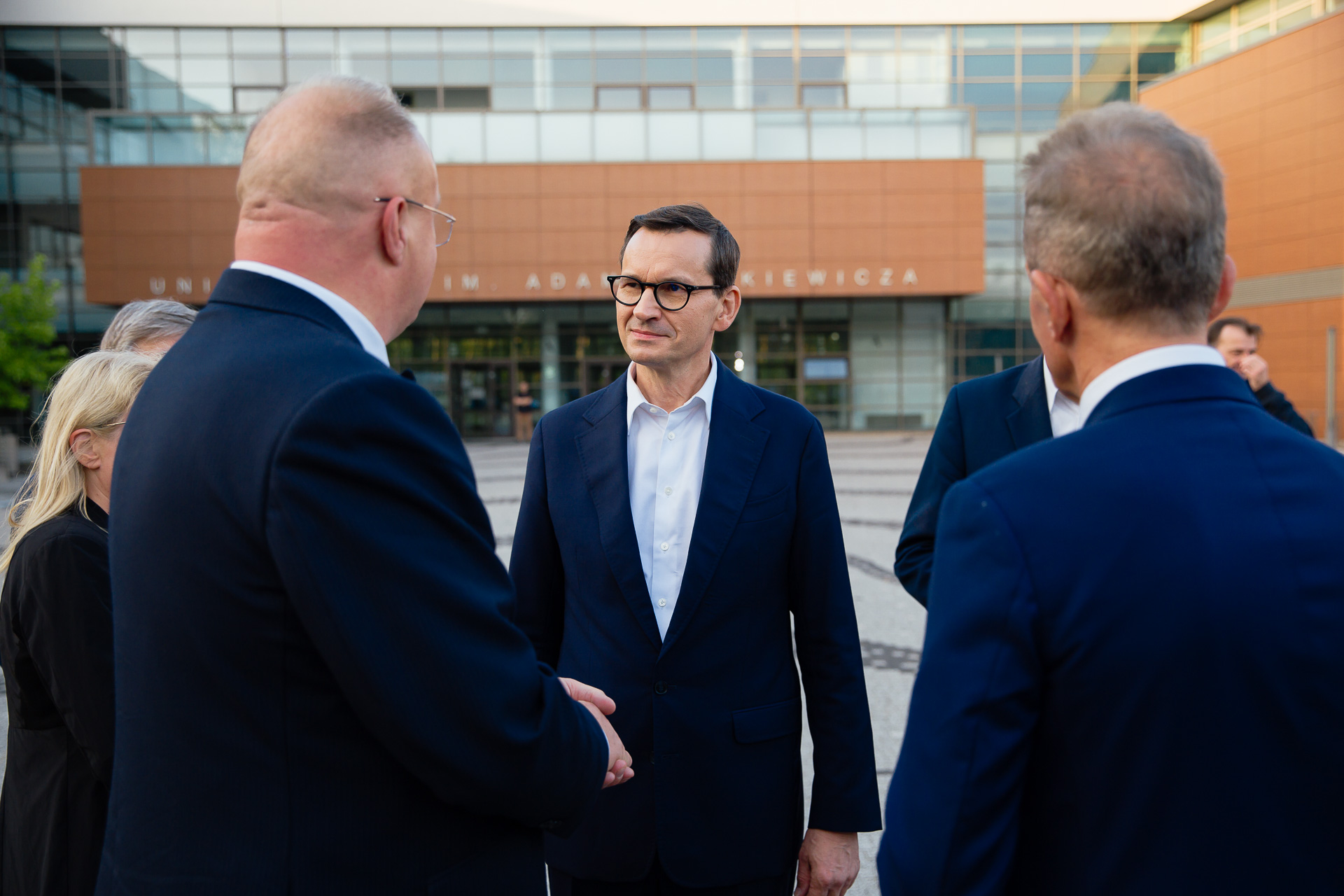 These investments, totaling 170.3 billion PLN in 2023 (around 6.5% of GDP), support hospital improvement, higher physician salaries, and overall healthcare advancements. Simultaneously, Poland continues to develop programs like the National Oncology Strategy, free medications for youth and seniors, HPV vaccinations, youth psychiatric support, and health prevention for those over 40.
These initiatives directly benefit patients and elevate healthcare standards. Poland's extensive government investment programs are also benefiting smaller towns and regions, ensuring equitable development and opportunities for local communities. Prime Minister Morawiecki's visit underscored the commitment to supporting regions that have faced socio-economic challenges, aligning with the nation's strategic policy.