Poland is poised to become one of the world's top 20 economies, marking a significant milestone in its economic growth. Historically, the country has consistently hovered just outside the top 20, but by the end of the year, it has the potential to secure a coveted position among the world's economic elite.
This prospective ranking is based on the nominal value of Gross Domestic Product (GDP) expressed in U.S. dollars. According to the International Monetary Fund (IMF) rankings, Poland currently holds the 21st position. The leading trio comprises the United States (nearly $27 trillion), China ($17.7 trillion), and Germany ($4.4 trillion). Poland, with just over $842 billion, is situated behind Switzerland ($905 billion) and ahead of Taiwan ($752 billion). While surpassing Taiwan seems plausible, outpacing Switzerland remains a challenging prospect to be included in the top 20 economies.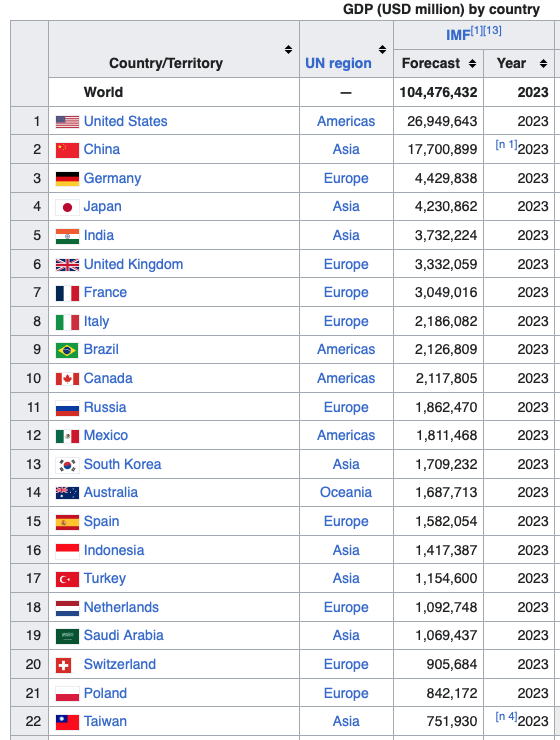 What factors contribute to Poland's potential ascent? Two key elements come into play. Firstly, the decline of Turkey's economic standing. Presently occupying the 17th spot with a GDP of $1.15 trillion, Turkey's position is precarious according to IMF forecasts. The Turkish lira has depreciated by 35%, and the country is grappling with high inflation. Secondly, the strength of the Polish złoty against the U.S. dollar plays a crucial role in this potential advancement.
What is next?
As Poland sees a spot in the top 20 economies, external factors, such as the economic challenges faced by other nations, contribute to this opportunity. The Turkish situation, marked by currency devaluation and economic instability, provides Poland with a chance to climb the global economic ladder. Additionally, the favorable exchange rate between the złoty and the dollar enhances Poland's standing in terms of nominal GDP.
It is important to note that achieving this milestone is contingent on maintaining economic stability, addressing potential challenges, and continuing policies that foster growth.