Since 2019, the cost of manufacturing pharmaceuticals in Poland has increased by 28%, and the average price of the basket of the most frequently used reimbursed drugs has decreased by 4%. According to economists, this will reduce domestic production and reduce its share in the Polish market, which will increase the risk of drug shortages in pharmacies.
Since the end of 2019, the costs of pharmaceutical production in Poland have increased by as much as about 28%, and at the turn of 2018/2019, the prices of reimbursed drugs decreased by about 4%. According to the analysis carried out by the Institute of Innovation and Responsible Development – INNOWO for the needs of the report "The impact of the economic situation and the policy of shaping the prices of reimbursed drugs on the condition of the pharmaceutical industry in Poland", they decrease on average by 0.2% with each announcement of the Minister of Health (compared to the prices of drugs from Q4 2019).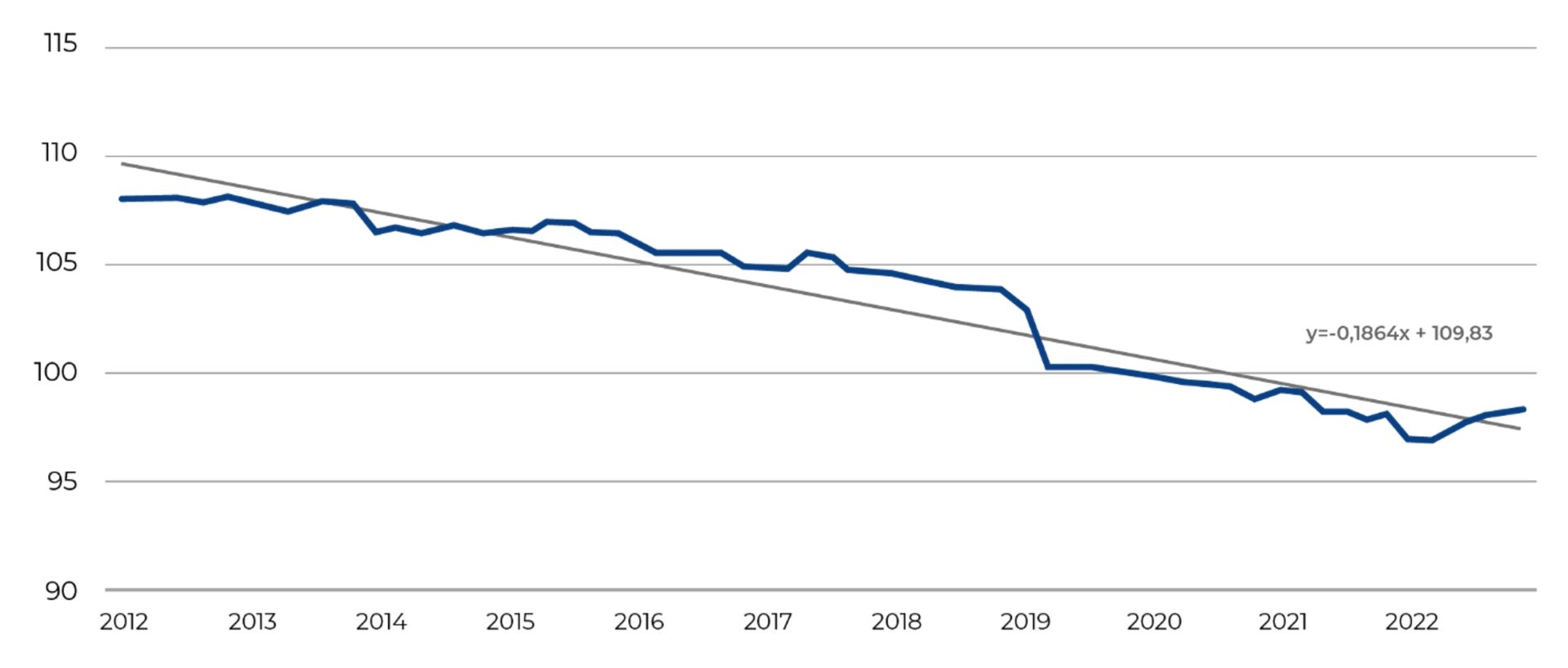 Price index of the basket of reimbursed drugs Q1 2012 – Q3 2022 (current prices, Q4 2019 = 100).
Across the entire EU, regulated drug prices in Poland are among the lowest, they are cheaper only in Romania.
Regulated and unregulated prices in individual EU countries, for the same drug basket, 2021 (EU average prices = 100%).
The authors of the report predict that in Poland such a large difference between the growth rate of production costs and the relatively rigid dynamics of price changes will affect the profitability of doing business in the pharmaceutical industry, including, above all, production in the country.
In 2021, domestic production for the Polish market accounted for less than 1/3 of the import value of pharmaceuticals. This applies in particular to reimbursed drugs.