Lemon Easter Cake is a popular dessert in Poland during the Easter holiday season. It is a light and refreshing cake that features the bright, tangy flavor of lemon, making it the perfect addition to any Easter dinner. Check the recipe ⤵️
Why Lemon Easter Cake?
One of the reasons why Lemon Easter Cake is so popular in Poland is that it is a versatile dessert that can be adapted to suit different tastes and preferences. For example, some recipes call for the addition of poppy seeds, which add a crunchy texture and nutty flavor to the cake. Others may use different types of citrus fruit, such as oranges or limes, to create a different flavor profile.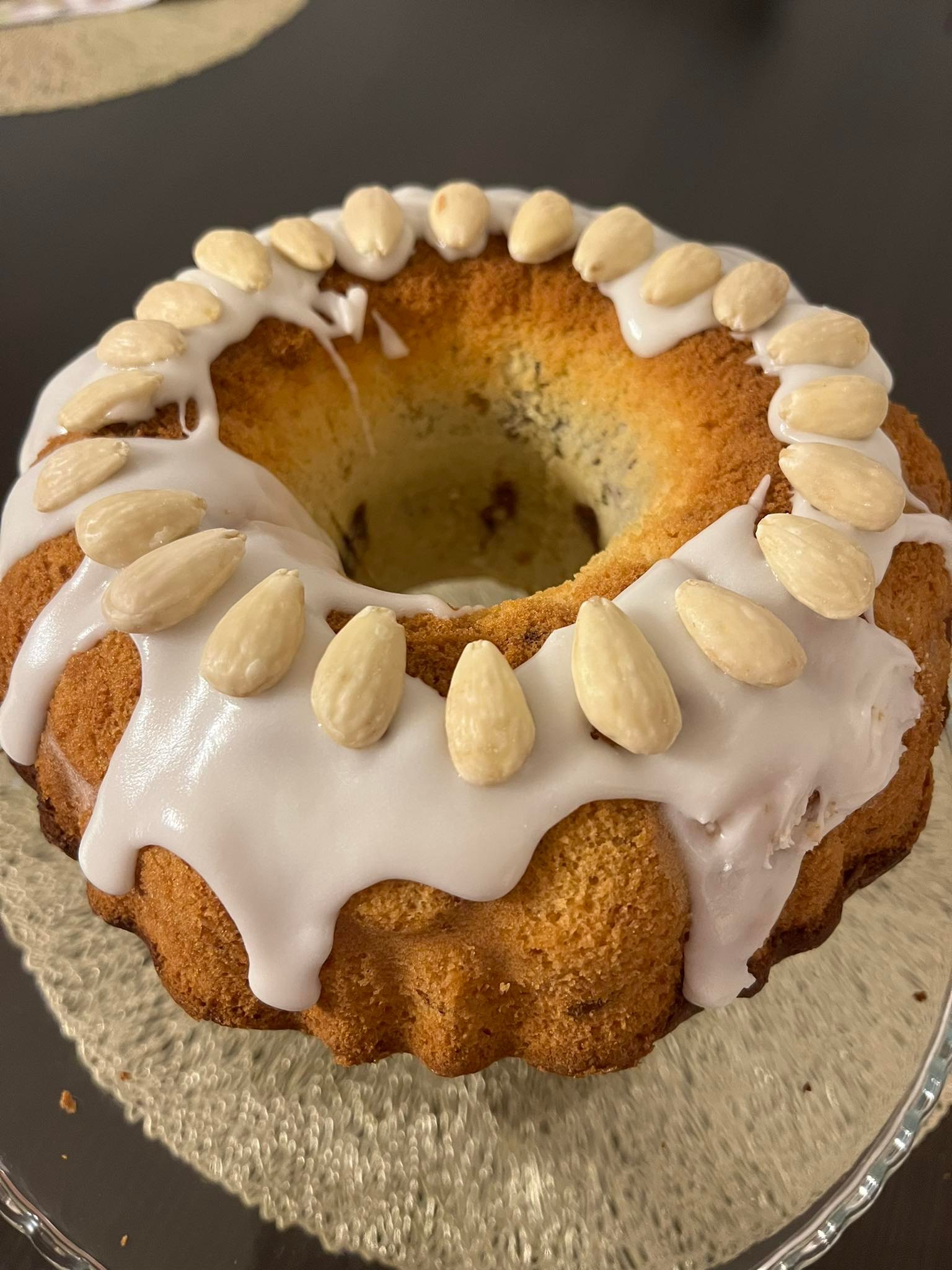 ---
Ingredients:
2 cups all-purpose flour
1 tablespoon baking powder
1/2 teaspoon salt
1/2 cup unsalted butter, softened
1 cup granulated sugar
2 large eggs
1/2 cup milk
1/4 cup freshly squeezed lemon juice
1 tablespoon lemon zest
1 teaspoon vanilla extract
For the glaze:
1 cup powdered sugar
2 tablespoons freshly squeezed lemon juice
1 tablespoon lemon zest
Directions:
Preheat the oven to 350°F (180°C) and grease a 9-inch round cake pan.
In a medium bowl, whisk together the flour, baking powder, and salt.
In a separate bowl, beat the butter and sugar until light and fluffy.
Beat in the eggs, one at a time, followed by the milk, lemon juice, lemon zest, and vanilla extract.
Gradually stir in the dry ingredients until the batter is smooth.
Pour the batter into the prepared cake pan and smooth out the top with a spatula.
Bake for 25-30 minutes, or until a toothpick inserted into the center of the cake comes out clean.
Remove the cake from the oven and let it cool in the pan for 10 minutes before transferring it to a wire rack to cool completely.
To make the glaze:
In a small bowl, whisk together the powdered sugar, lemon juice, and lemon zest until smooth.
Drizzle the glaze over the cooled cake, letting it run down the sides.
Serve the cake immediately or store it in an airtight container at room temperature for up to 3 days.