Stefanka is a traditional Polish cake with honey and semolina cream. Also, it is usually decorated with chocolate glaze. You should bake it 2-3 days before serving. Check the recipe below.
---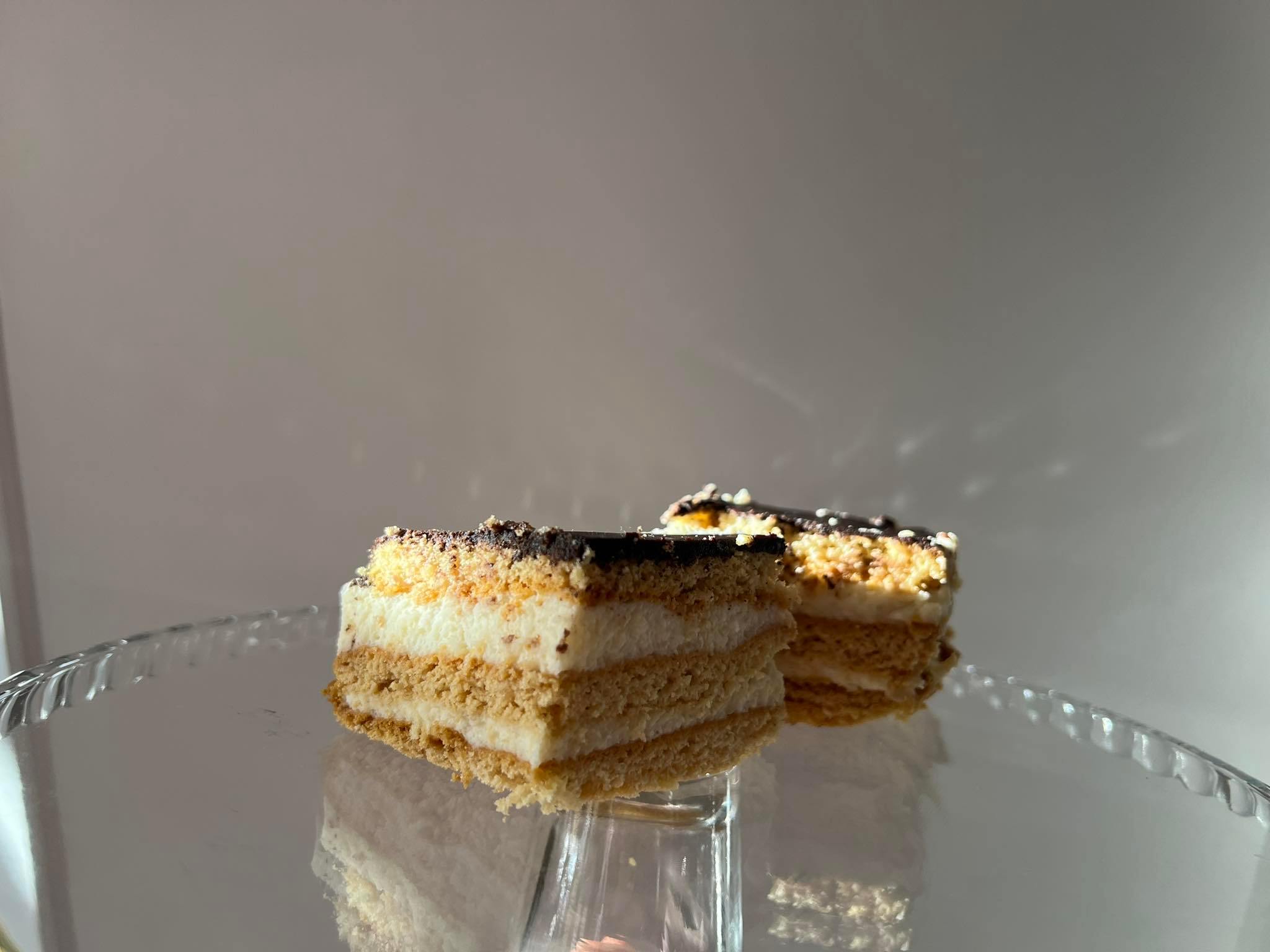 ---
Polish Stefanka cake resembles Czech Marlenka (Medovnik) cake. However, Stefanka's cream does not include such ingredients as cream fudge mass (kaymak) or pudding powder. The cakes are similar but the recipes differ significantly.
Ingredients:
Cake:
½ kg all purpose flour (17.5 oz)
2 eggs
100g (3.5 oz) soft margarine
7 tbsp. of honey
½ cup of sugar
1 heaped tsp of baking soda
Cream:
1 litre of milk
12 tbsp. of semolina
½ cup of sugar
250g (8.8 oz) of soft butter
Chocolate glaze:
100g (3.5 oz) soft margarine
3 tbsp. of unsweetened cocoa powder
2 tbsp. of sugar
2 tbsp. of milk or heavy cream
Recipe:
Make sure the oven is preheated to 180°.
Make three rectangles of baking paper, each measuring 20×36 cm. It will be easier for you to switch the pastry that way.
In a large bowl combine all the ingredients and kneed the dough.
Cut the dough into three identical pieces and roll them out on the baking paper.
Place the rolled out dough into a baking form and bake for 10 minutes or until slightly golden brown. Repeat this for each of the pastry rectangles. Then, set aside to cool down.
To make the cream, mix the semolina with milk and bring it to a gentle boil, remember to add sugar. Mix well to ensures that there are no lumps. Set aside to cool.
Mix the boiled semolina with the soft butter until the cream will be smooth.
Prepare the chocolate glaze. Melt the ingredients in a water bath and let cool. Stir occasionally with a spoon. The glaze should be warm but not hot.
After everything has been prepared and is at room temperature, begin constructing the cake. The semolina cream should be poured over each layer. Nevertheless, the final layer should be topped with chocolate glaze.
Enjoy!