Poland will not stop claiming compensation for losses caused by German aggression and occupation in 1939-45. Today Deputy Minister of Foreign Affairs, Arkadiusz Mularczyk, and Director of the Institute of War Losses, Prof. Konrad Wnęk attended a press conference on the legitimacy of Poland's claim for war reparations from the Federal Republic of Germany.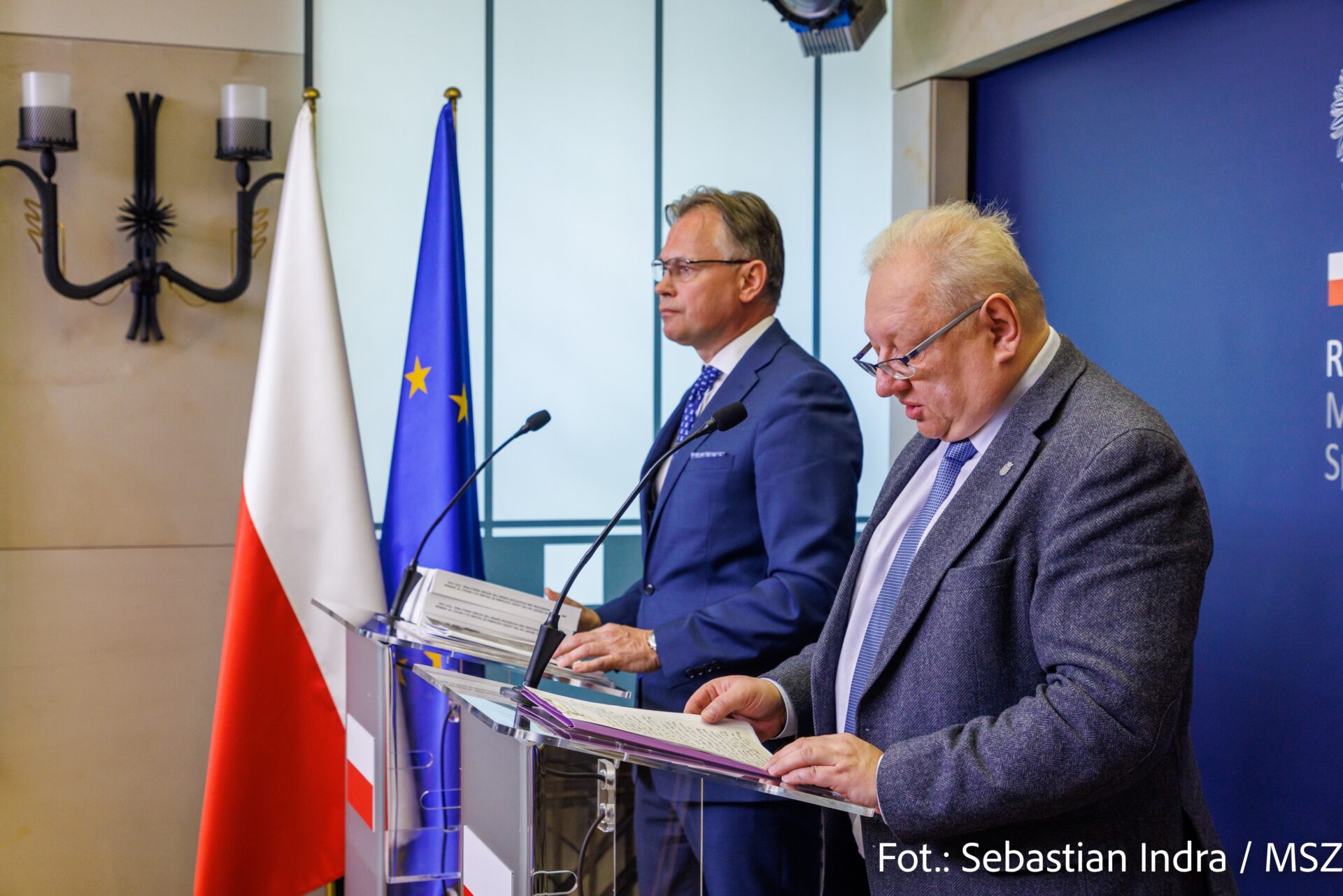 Minister Mularczyk stressed that over 4 million Polish women and men who are entitled to compensation did not receive it as a result of the government of Donald Tusk's failure to act in this area. Poland's losses go far beyond the generation horizon and have a civilizational and geopolitical dimension. As a result of World War II unleashed by Germany, Poland found itself under communist occupation for over 40 years, was deprived of development opportunities, and lost its civilizational distance to the developed world, which it now has to make up for.
Poland lost over 11.2 million citizens. The number of dead at the hands of the Germans alone amounted to 5,219,000. Every fifth murdered was a child under the age of 10. Over 2.1 million Polish citizens were deported abroad. They worked a total of 4 million 881 thousand years in over 200,000 German enterprises and farms. Almost 200,000 children in Poland were taken away from their families for Germanization. Only 30,000 returned. During the war, 590,000 Polish citizens were mutilated as a result of pseudoscientific experiments and as a result of being in concentration camps. As a result of the German occupation, we lost our cultural and banking resources. We have irretrievably lost our archives and scientific collections. Polish citizens lost over PLN 89 billion in savings and over PLN 34 billion in insurance. The Polish state lost almost PLN 500 billion in tax revenues.
Minister Mularczyk reminded that the report, which became the basis of our activity on the international arena, is not "receipts of papers", but a serious scientific work, which is the result of research by over 30 scientists and experts over the last 5 years. This report is currently being presented on international forums and in bilateral contacts – from the US to European countries. The Ministry of Foreign Affairs is conducting an extensive information and promotion campaign, the aim of which is to obtain compensation due to Poland. We will not stop working until the German side sits down with us at the negotiating table.