"Remember This", the original stage production starring David Strathairn as Jan Karski is a breathtaking one-man show that is coming to theaters in January.
---
"The true story of a man who told of humanity's greatest crimes while there was still time to stop them."
---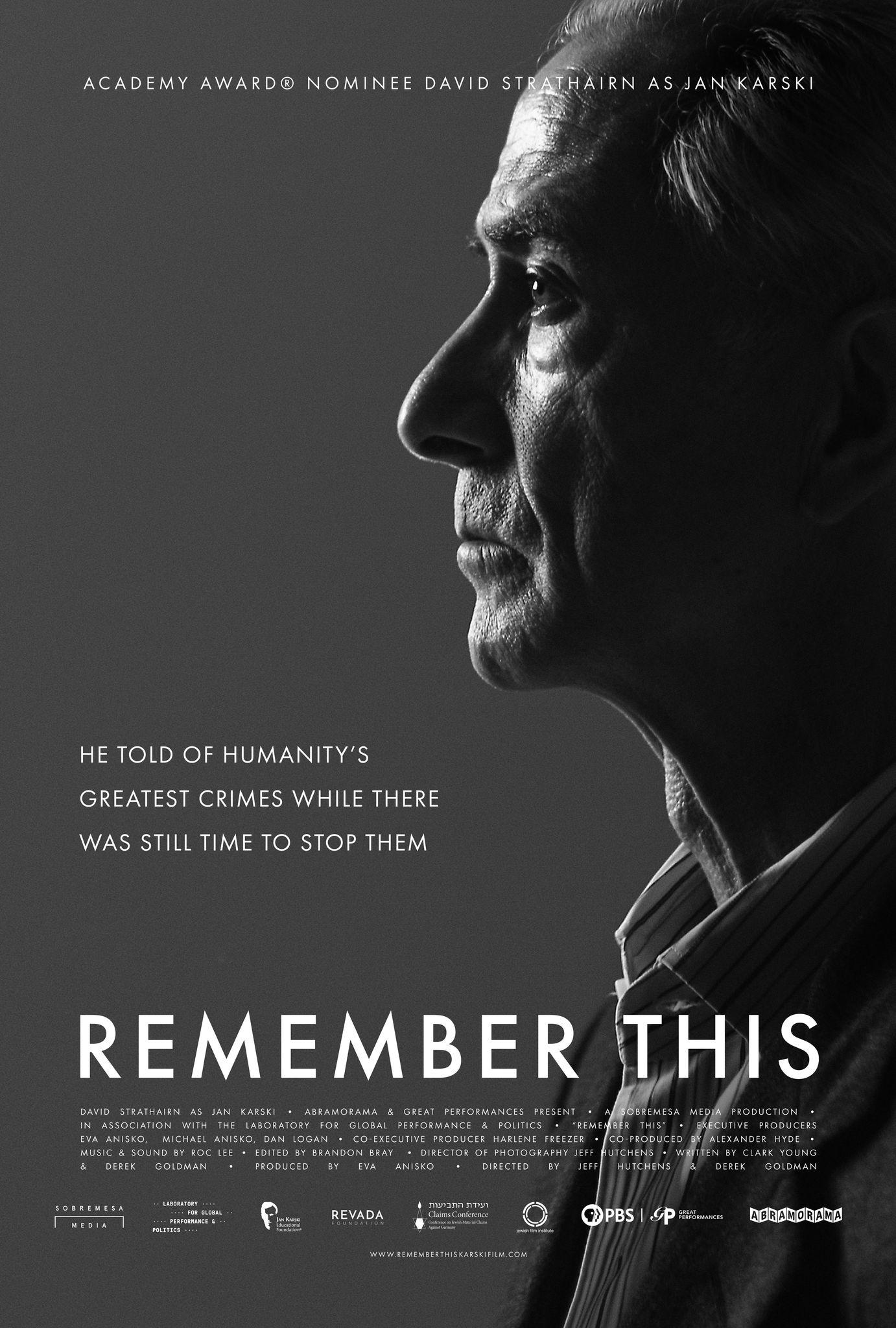 Jan Karski was a Polish soldier, a reluctant World War II hero and Holocaust witness. After surviving the devastation of the Blitzkrieg, Karski swears allegiance to the Polish Underground and risks his life to carry the first eyewitness reports of war-torn Poland to the Western world, and ultimately, the Oval Office. Escaping a Gestapo prison, bearing witness to the despair of the Warsaw ghetto and confronted by the inhumanity of a death camp, Karski endures unspeakable mental anguish and physical torture to stand tall in the halls of power and speak the truth.
However, his report was ignored.
After the war, Karski earned his Ph.D. at Georgetown University, where he taught in the School of Foreign Service for 40 years. Karski was made an honorary citizen of Israel and was awarded the distinction "Righteous Among the Nations" by Yad Vashem. He died in Washington, DC, in July 2000.
---
Check the official trailer below: