Looking for a perfect recipe for a sweet Sunday snack? Make yourself a cup of tea and check the Polish farmer's cheese doughnuts recipe!
---
These special farmer's cheese doughnuts are made of twaróg (also known as Polish-style farmer's cheese). It is a type of white fresh cheese, a firmer and drier variety of Quark. You can make these sweets in various shapes – balls or regular doughnuts.
Farmer's cheese doughnuts are a very popular dessert in Poland because they are easy to make and delicious. Also, you can find them filled with jam, covered with coconut shreds or glazed.
Frankly speaking, such doughnuts can be found not only in Polish cuisine but also Hungarian, Russian or Lithuanian.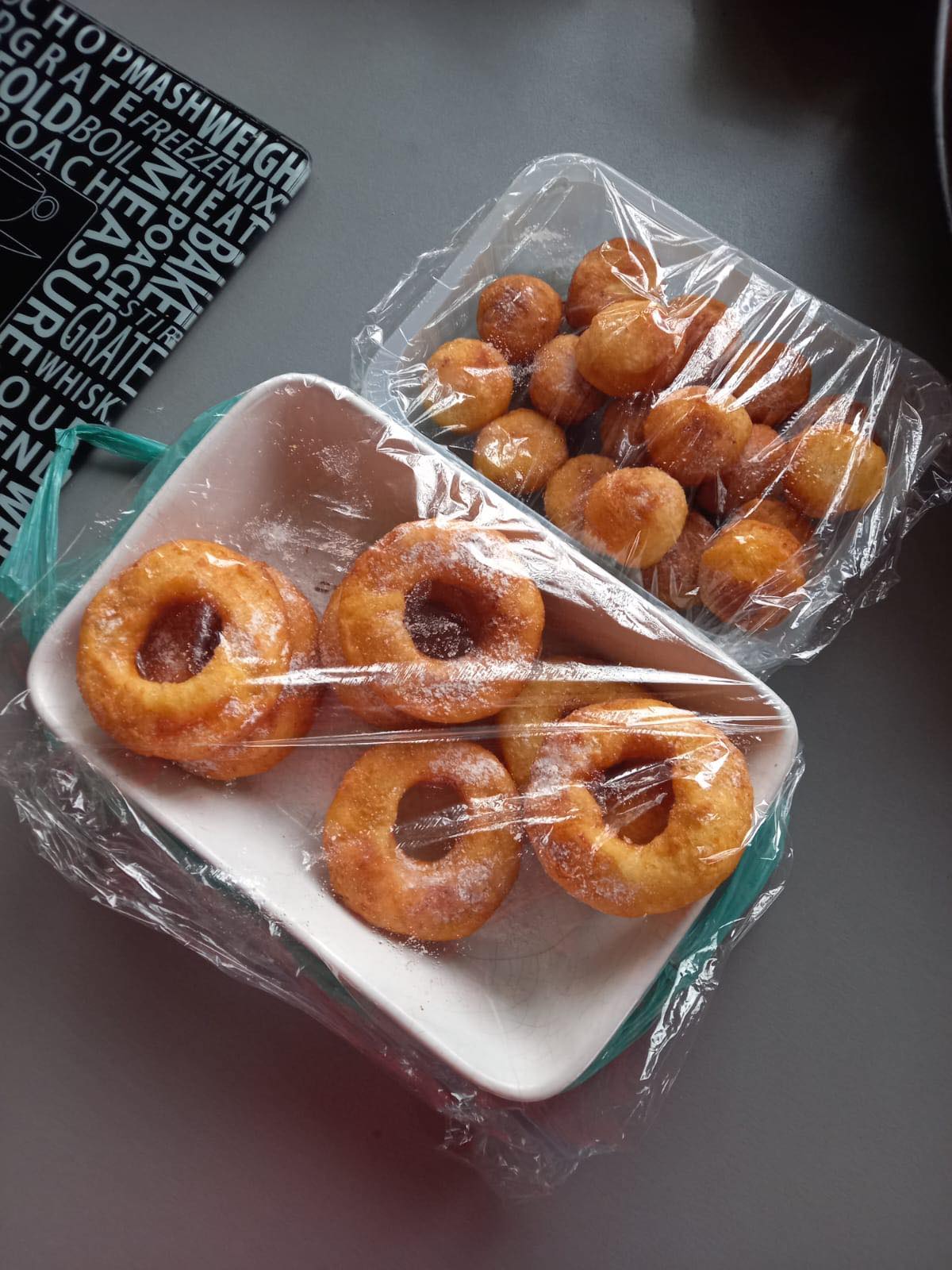 Ingredients:
350g (12 1/3 oz) of farmer's cheese
250g (9oz) of all purpose flour
5 tablespoons of sugar
3 eggs
1,5 table spoon of soda
1 tablespoon of vanilla sugar
a liter of frying oil
powdered sugar
Recipe:
First, grind the farmer's cheese with eggs and stir through the flour. Add the sugar, soda, and vanilla sugar and knead the dough with a spoon until fully combined.
Divide the dough into pieces and make balls the size of a walnut. You can form it with wet hands or use a little bit of flour to sprinkle your hands and pastry board or table. It will make the dough less sticky.
Fry the doughnuts with both sides until golden brown, turn them with a fork.
Get rid of excess oil with paper towel or napkin.
Place the doughnut onto the serving dish and dust them with powdered sugar.