The ceremonial premiere of the film 'MS Piłsudski – the underwater mission' took place at the Audiovisual Technology Center in Wrocław.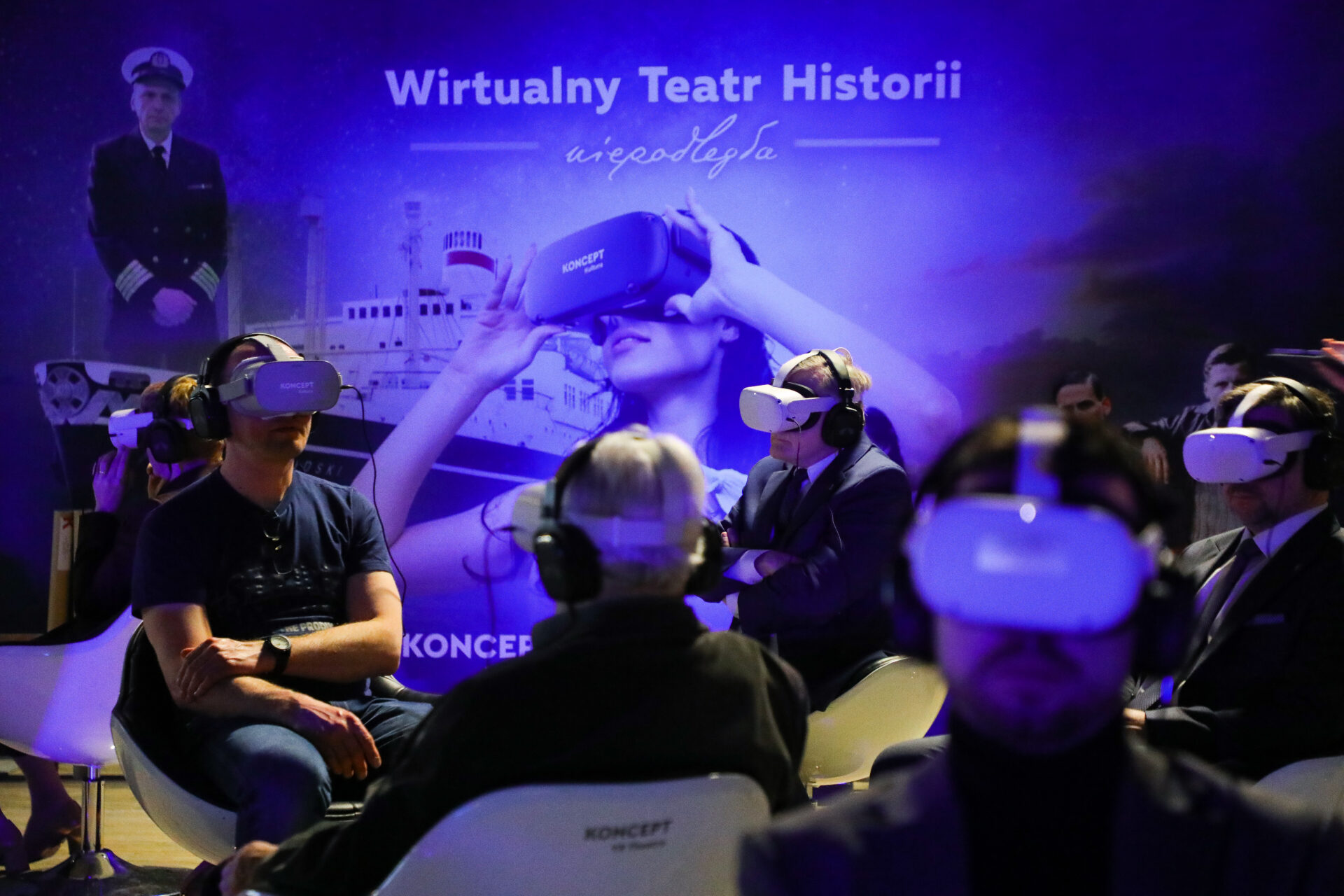 The adventure film 'MS Piłsudski – the underwater mission' was produced by the Koncept Kultura Foundation and the technological producer: Virtual Magic. Its co-producers are the Audiovisual Technology Center in Wrocław and the Niepodległa Office. The film is an almost real journey on a ship in its heyday – it allows, among other things, to see the loading in the port of Gdynia in the 1930s, as well as descend in a bathyscaphe to the bottom of the North Sea, explore the wreck and experience adventures with the heroes of the film.
Concept Culture recreated the ship in the form of a digital three-dimensional model made on the basis of a shipyard model. Thanks to cooperation with over a dozen institutions and collectors, it was possible to determine what the interior design and colors looked like (there are only black and white archival photos of the ship). Materials and experiences from the underwater expedition of the "Waleń" Scuba Diving Club from Great Britain made it possible to recreate the virtual wreck of "Piłsudski" resting at the bottom of the North Sea.
Thanks to 360-degree 3D technology, the viewer – after putting on the goggles – has the impression that he has moved to the world around him because the image is projected around him and above him.
Rarely used technology was used to produce the film, which was possible thanks to the Technological Producer – Virtual Magic. The actors played their roles in a green box in CeTA (a studio with green walls and a floor). Ready recordings of actors were superimposed on graphically recreated locations and interiors of the ship and then processed into stereoscopic pairs.
The project, financed by the Ministry of Culture and National Heritage, consists of several elements: a VR adventure film, an accompanying digital platform with the history of the ship, archival materials and lesson plans for educators, and a VR Escape room where the player solves puzzles in goggles VR roaming around the ship. The premiere was combined with the presentation of the largest stationary LED VIRTUAL PRODUCTION wall in Poland – Virtual Magic Studio, used to display virtual scenography on the set of films and music videos.