Maksymilian Wdowiarz-Bilski from the 5th Secondary School in Krakow won the 66th Astronomical Olympiad in the recently modernized Planetarium – Silesian Science Park. It is the most prestigious Polish astronomy competition for young people.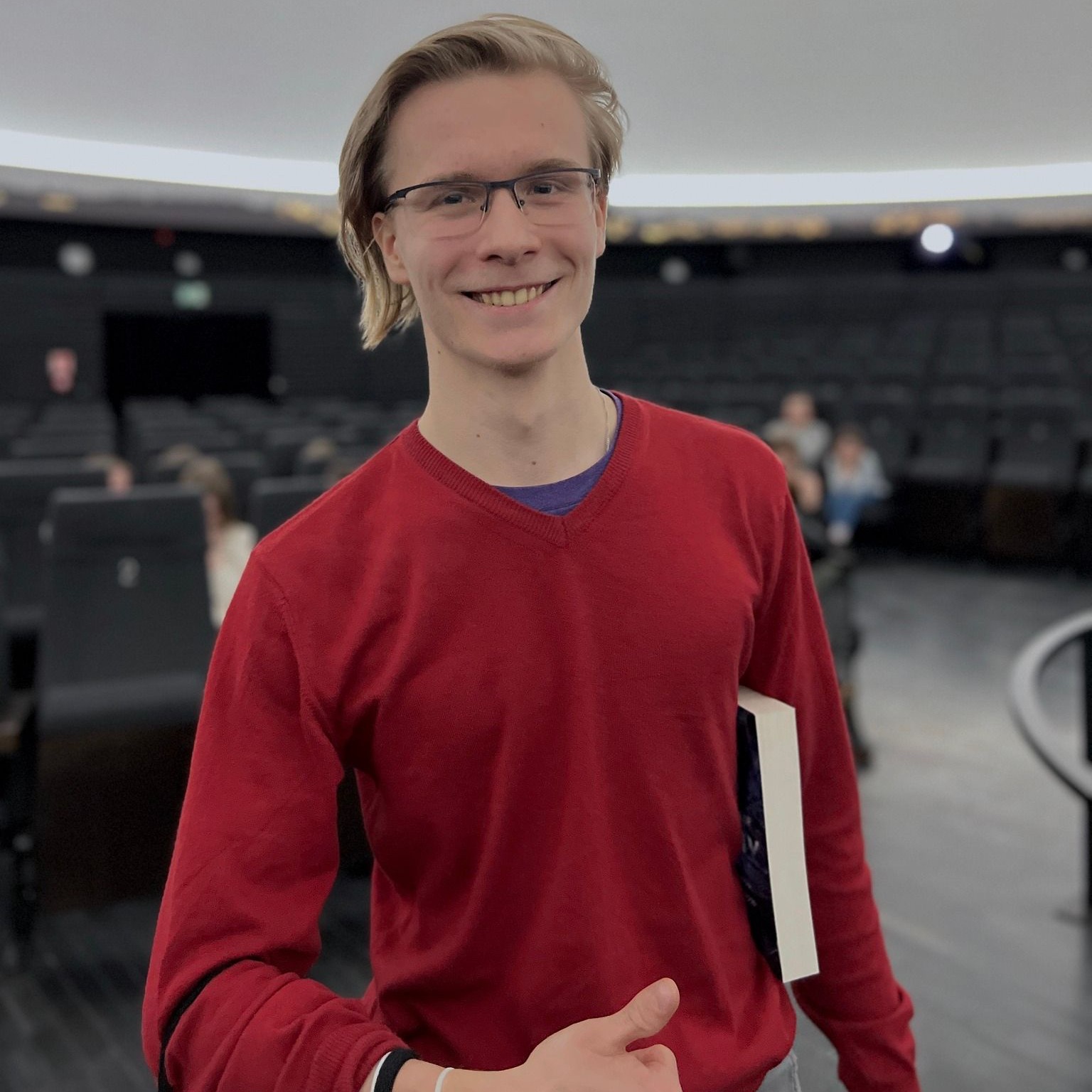 The final competition of the 66th Astronomical Olympiad took place from 9 to 12 March. 20 students selected in the earlier stages of the competition took part in it. They solved theoretical and data analysis tasks, as well as tasks carried out under the artificial sky of the planetarium.
Maksymilian Wdowiarz-Bilski, a student of the August Witkowski 5th Secondary School in Krakow won the olympiad. Second place was taken by Krzysztof Król (8 Secondary School in Szczecin), and third place by Piotr Jędrzejczyk (the August Witkowski 5th Secondary School in Krakow).
The other winners are:

4th Place: Gniewosz Armista - Academic Secondary School of the Wrocław University of Technology, Wrocław.
5th Place: Michał Jagodziński - 13th Secondary School, Szczecin.
VI Place: Bartłomiej Lech - the Stanislaw Staszic 14th High School, Warsaw.
VII Place: Wojciech Kukiełka - 1st High School, Radzyń Podlaski.
The 66th edition of the olympiad
Secondary school students compete in the Astronomy Olympiad since 1957 and this year was the 66th edition.
5 winners will represent Poland at the 16th International Olympiad in Astronomy and Astrophysics, which this year will be held in the Silesian Voivodeship on August 10-20. For the second time, teams from all over the world will visit Poland, at Planetarium – Silesian Science Park in Chorzów and the International Congress Center in Katowice.
The Astronomy Olympics is interdisciplinary – it combines and extends the content of the core curricula in physics and the core curricula of geography in the field of astronomy. It is organized in accordance with the ministerial regulation on the manner of conducting competitions, tournaments, and olympiads. It is financed by a subsidy from the Ministry of Education and Science.
Read also: