The 'Why' exhibition tells the stories of abused animals during the war in Ukraine. The exhibition was available until November 4 in Palace of Culture and Science in Warsaw, and then it continued its journey to the Czech Republic, Slovakia, Germany, and Austria.
The author of the works is the Ukrainian artist Igor Pavlyuk, brother of the director of the zoo in Rivne. You can check a part of the exhibition here.
Based in Ukraine, Igor Pavlyuk is an accomplished graphic designer and artist. He was born in Rivne in 1969. Having originally studied Decorative Art at Kosiv Art College and Transkarpatian Academy of Arts (Uzhgorod) Igor worked as an graphic designer. Later after an MBA at IIB (Kyiv), he established his own company in commercial advertising and visual design and worked for 25 years in the local and national advertising market. During this time he also oil paints and participates in exhibitions.
With the outbreak of the Russian invasion of Ukraine, impressed by the suffering that is happening in his country, Igor started the charity project 'Why? Animal stories from the war' He completed the project within four months and found the experience very rewarding and challenging the same time. He discovered it as a great way to convey in art the stories of the war and its innocent victims.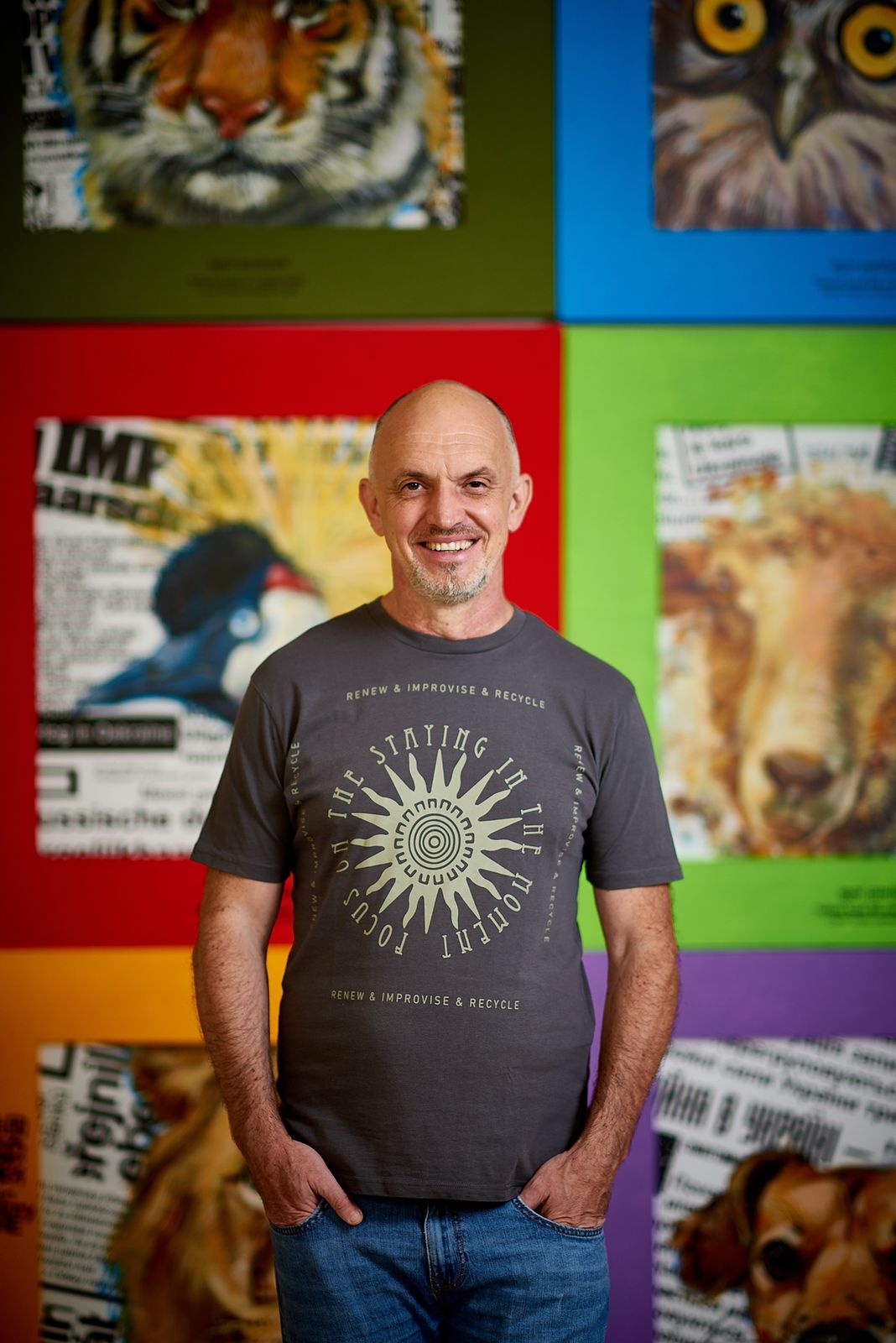 Various animals were painted on the background of newspaper clippings from different countries.They were victims of suffering caused by the war in Ukraine. QR codes placed on colourful picture frames redirected to a page with moving stories of the exhibition's heroes.