Potato soup is the perfect option for a hot meal in November. It is not only tasty but also very nutricious. Check the recipe for this easy and quick Polish dish!
To prepare the soup, you need primarily potatoes, and other vegetables such as celery, parsley, carrots and onions. You can also add bacon or sausage (or both). Sometimes the meat is replaced with butter.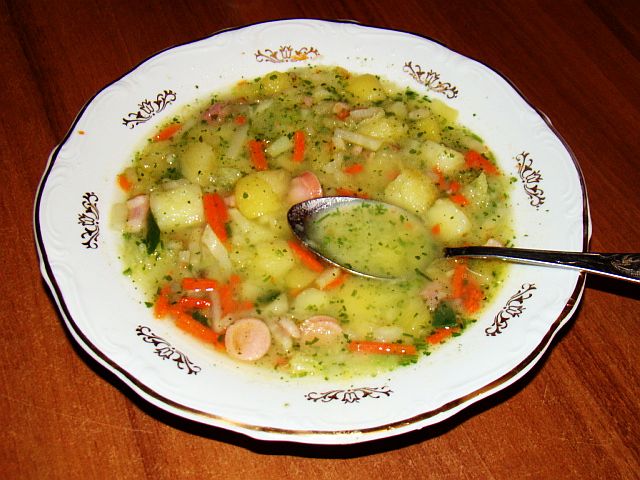 ---
Ingredients:
1 pound bacon
2 stalks celery
1 onion
3 cloves garlic, minced
8 potatoes
4 cups chicken stock, or enough to cover potatoes
3 tablespoons butter
¼ cup all-purpose flour
1 cup heavy cream
1 teaspoon dried tarragon
salt and pepper
---
Recipe:
Fry bacon and then use the grease to fry onion until it is soft and translucent.
Stir in garlic, add celery and potatoes.
Add enough chicken stock to just cover the potatoes and cook it for about 40 minutes.
Now prepare the roux. Melt butter over medium heat and whisk in flour. Cook, stirring constantly, 1 to 2 minutes. Then, whisk in heavy cream and tarragon.
Add the roux to the soup and mix with a spoon.
Transfer about 1/2 of the soup to a blender and puree. Return to the pot and season with salt and pepper to taste.
Enjoy!