Yesterday, the IPN Deputy President Mateusz Szpytma unveiled a monument in Zakliczyn (southern Poland) funded by the Institute and the Zakliczyn municipality, commemorating the Jewish inhabitants of Zakliczyn and other localities murdered by the Germans during the Action Reinhardt.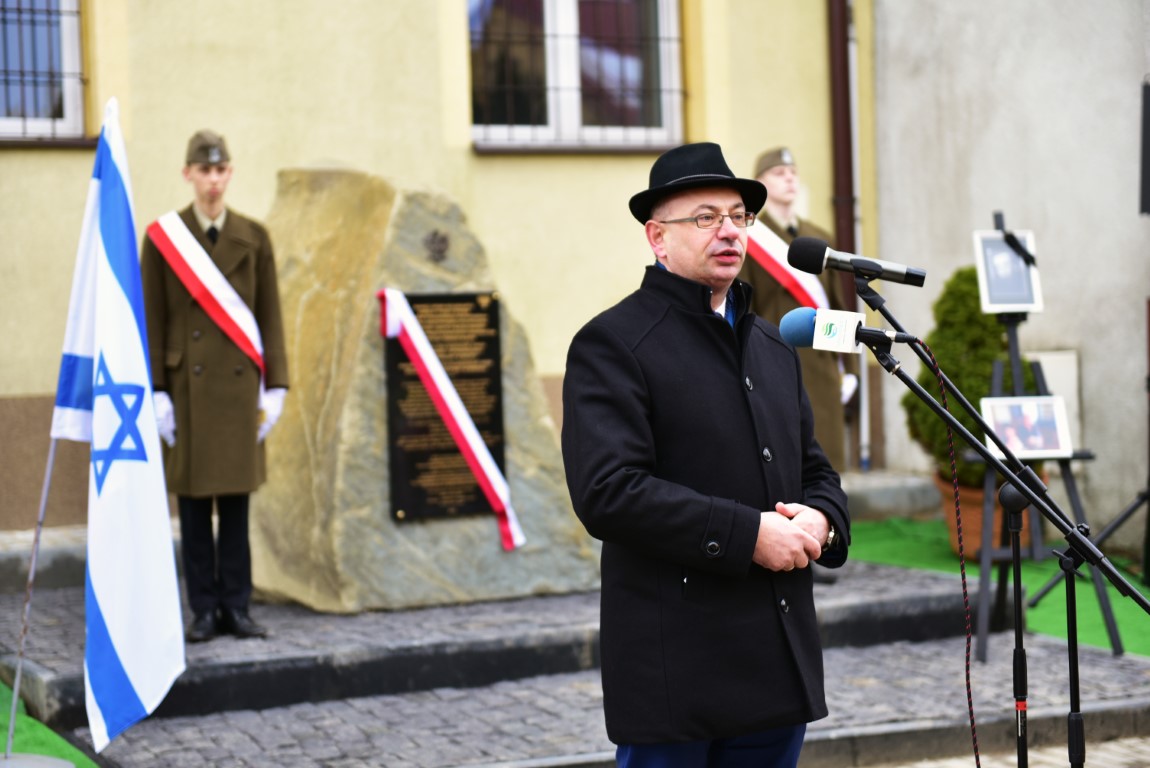 "We meet on the eve of the International Holocaust Remembrance Day to remember all the Jews murdered by the Germans during World War II. We remember those 6 million victims, almost half of whom were Polish citizens. But today we have met to remember in particular the victims who lived here, in the land of Tarnów. (…) What can we do today for all those who were murdered? We cannot bring them back to life, but they can bring back their memories.", said the IPN Deputy President.
The extermination of Jews from the ghetto in Zakliczyn
In July 1942, the German occupation authorities made Zakliczyn a place of forced concentration of Jews from several different towns. The Germans created ghetto and crowded about 2,000 people.
The liquidation of the ghetto in Zakliczyn was part of the so-called Aktion "Reinhardt", during which the Germans murdered at least 1.5 million people in the General Government – Jews and Poles of Jewish descent. The Germans liquidated the ghetto in Zakliczyn in September 1942. Most of the inhabitants were transported in cattle cars to the death camp in Bełżec and murdered there. Only a few Jews managed to escape and hide from the Germans.
Some of the victims were murdered in Zakliczyn, near the synagogue where the shootings were carried out. A group of a dozen or so people were taken by the Germans to Brzesko and shot there in the local cemetery. The German authorities also selected a group of several dozen people who were ordered to tidy up and search the ghetto area in order to collect the property of the murdered, which they considered to be the property of the German Reich. After completing the imposed tasks, this group was also murdered by the Germans in December 1942.