Estimated reading time: 2 minutes
Today marks the anniversary of the Katyn Massacre, a tragic event in which thousands of Poles were killed. A Day of Remembrance is observed each year to honour those whose lives were lost in this massacre and to remember the tragedy.
In the spring of 1940, about 22,000 Polish officers, soldiers and policemen interned in Soviet prisons and camps were murdered upon the orders of the highest authorities of communist Russia (including Joseph Stalin). Poles were to be killed without trial by officers of the Soviet political police – NKVD. This mass killing is referred to as the Katyń Massacre, the name deriving from the town of Katyń – one of several places where Polish officers were murdered.
---
On 3 April 1940, after preparations that lasted a month, the liquidation of the Kozelsk camp began, followed two days later by the camps at Starobielsk and Ostashkov. For the next six weeks, Poles were deported from the camps to their places of execution. From Kozelsk, 4,404 were taken to Katyn and murdered with shots to the back of the head. 3,896 POWs from Starobelsk were killed in NKVD premises in Kharkiv and their bodies buried in the city suburb of Pyatichatky. In turn, 6,287 from Ostashkov were shot in the NKVD building in Kalinin (now Tver) and buried in the town of Mednoye.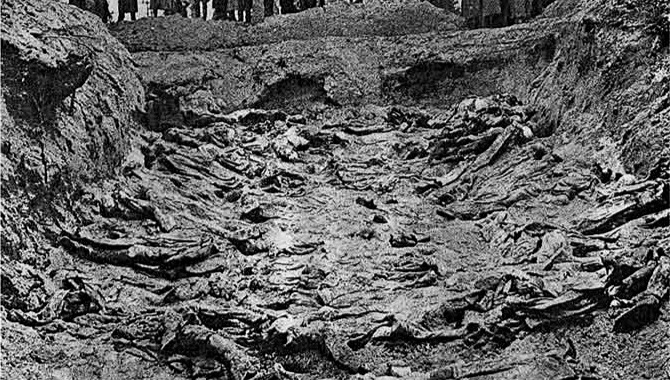 A total of 14,587 prisoners of war – officers and policemen – from the camps at Kozelsk, Starobielsk and Ostashkov were murdered, as were 7,300 prisoners arrested in the areas occupied by the USSR.
The truth about the perpetrators of the genocide committed by NKVD functionaries against almost 22,000 citizens of the Second Polish Republic was not officially confirmed until 50 years later and remains an unhealed wound to this day.