Estimated reading time: 2 minutes
Rural Women's Associations from across Poland are set to convene in Warsaw for the "KGW – Rural Women Leaders" conference, organized by the National Food Group Foundation "Pomaganie krzepi." In 2023, the foundation's focus lies primarily on ecological themes, which will be the central topic of the event.
The event, organized by the National Food Group Foundation "Pomaganie krzepi," has received honorary patronage from the First Lady Agata Kornhauser-Duda.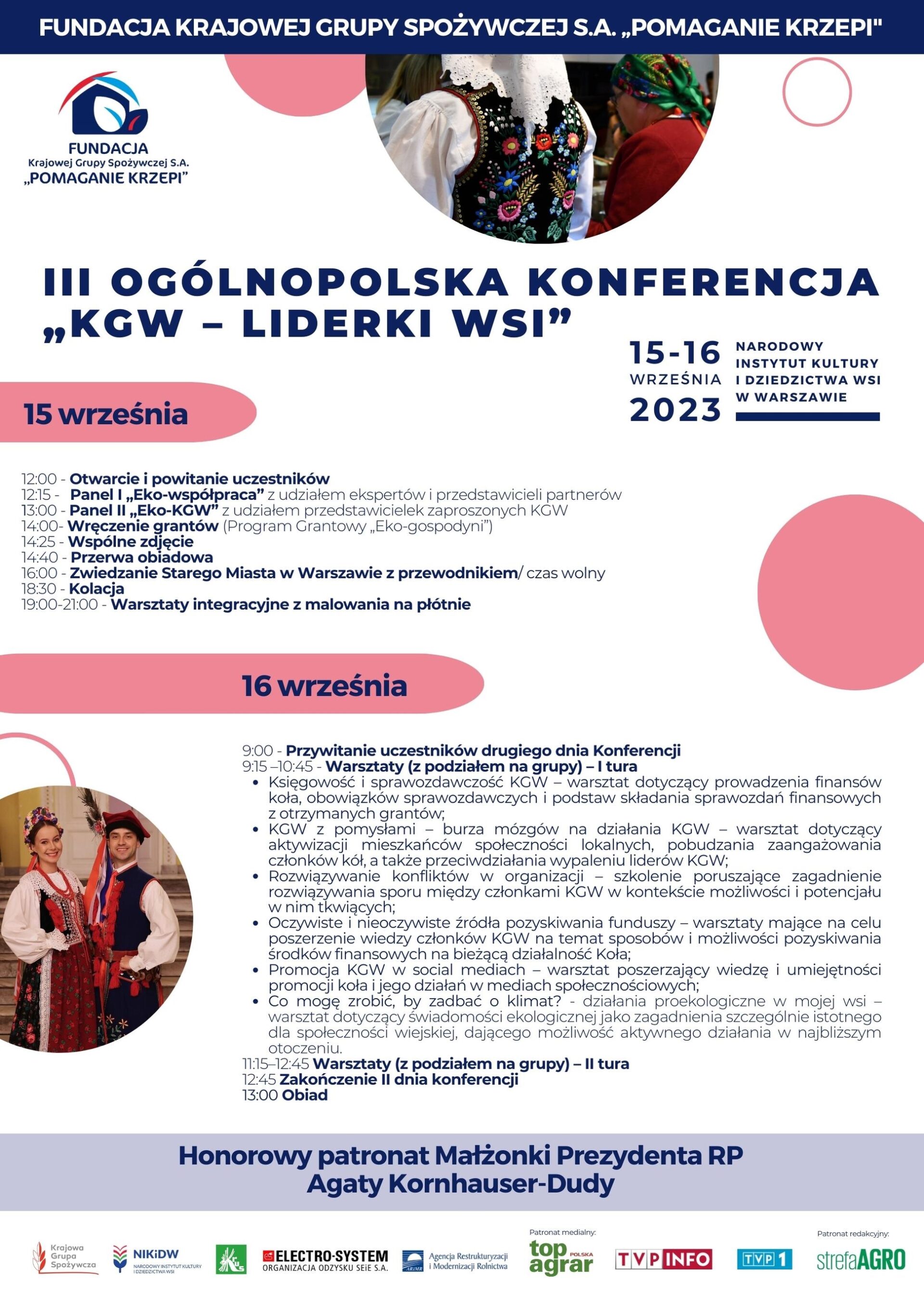 Eco-Collaboration and Rural Initiatives:
The conference, scheduled for September 15-16, will take place at the National Institute of Culture and Heritage of the Village in Warsaw, located at Krakowskie Przedmieście 66. The program features two discussion panels: "Eco-Collaboration" with experts and partner representatives and "Eco-Rural Women's Associations" with invited members of Rural Women's Associations. Both panels will address pro-environmental activities in rural areas.
Enriching the Conference:
Additionally, the conference will offer workshops on financial management for associations, reporting obligations, community engagement, enhancing member participation, conflict resolution within associations, fundraising strategies, promotion on social media, and ecological awareness. These topics are of paramount importance to rural communities, fostering active engagement within their immediate surroundings.
Eco-Guardians Grants:
During the conference, grants will be awarded to Rural Women's Associations that excelled in the "Eco-Housewife" Grant Program, initiated by the "Pomaganie krzepi" Foundation. A total of PLN 100,000 has been allocated to support the proposed activities under the program.
---