Deputy Prime Minister Jacek Sasin emphasises that Professor Lech Kaczyński made politicians realise that the countries of Central and Eastern Europe, with such tragic experiences as the Soviet occupation, should unite and build a community of cooperation and peace. An example of such an initiative was the creation of the Visegrad Group and the Three Seas Initiative.
Today, Poland continues this policy of independence for Central and Eastern Europe by supporting Ukraine against Russian aggression.
Our country earmarked more than PLN 56 billion for this purpose in 2022, which is almost 2 per cent of the GDP. This is one of the highest results in terms of the value of support provided.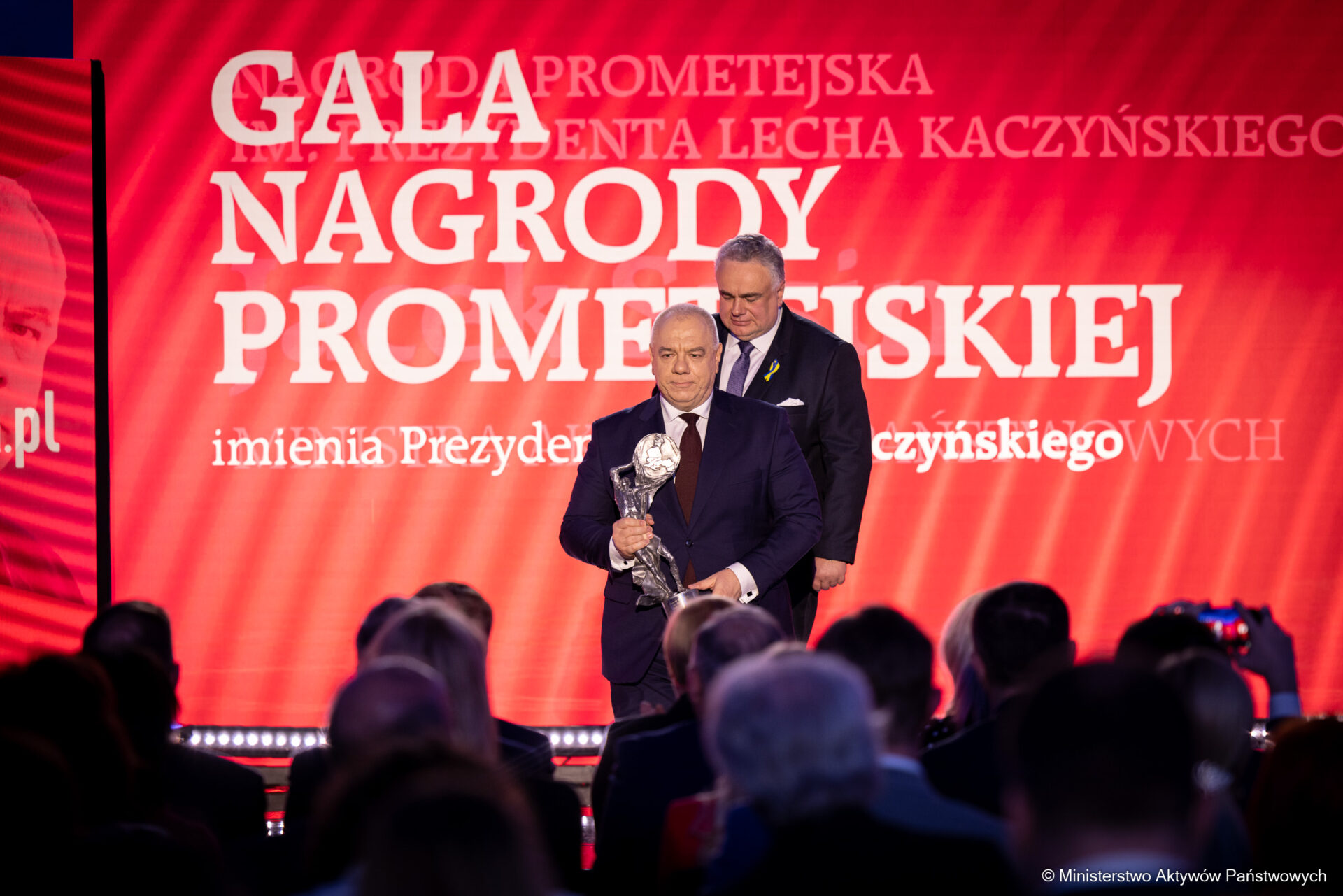 From the very beginning, State Treasury companies have been actively involved in helping the struggling Ukraine and its citizens. They have shown very strong solidarity with those in need. Their activities covered four main areas: financial support, provision of premises, transport support and purchase of food and medicines. The total value of aid provided by state entities amounts to hundreds of millions of zlotys.
Examples include the largest State Treasury companies, such as Orlen Group, PKO BP Banks, Pekao SA, PGE Group or KGHM. Representatives of these companies also declare their assistance in the reconstruction of Ukraine after the war.
It is estimated that the financial resources needed for the reconstruction of Ukraine will amount to approximately USD 350 billion and USD 750 billion, or even USD 1 trillion. Ukraine's GDP has declined by more than 30 per cent since the start of the war.
The Minister of State Assets thanked the boards of state-owned companies and their employees for the heart they put into helping Ukraine and its people.