First Polish wolverines were born in the third largest zoo in Poland – Silesian Zoological Garden in Chorzów. The names of the newborn wolverines – Thorin, Thunder, and Trotyl (English: TNT) – were chosen in a competition. More than 100 names were submitted by contestants.
December 20 was the official naming date. On this occasion, the wolverines were visited by the offician patrons, the representatives of Rosomak S.A., belonging to the Polish Armaments Group PGZ, along with a real Rosomak armored vehicle.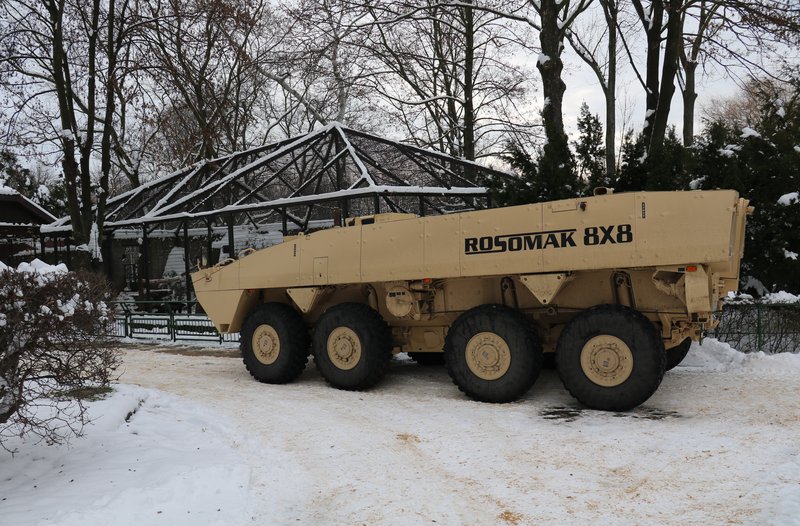 ---
The only rule of the naming contest, according to Spokeswoman of Silesian Zoological Garden, Daria Kroczek, was that the names had to begin with T.
It was decided that these three newborn mammals should be named with names that begin with the letter T because their parents' names also follow such a convention.
Officially, the winning names were given to the wolverines and entered into their files. These names will also be used in the zoos where the animals will reside in the future. Congratulations to the winning authors!
---
Silesian Zoological Garden is a zoological garden in Poland. It was founded in 1954 and is situated in the Katowice and Chorzow districts of Silesia.
The zoo is open all year round. In the area of nearly 50 ha, in the heart of Upper Silesia, you can observe over 300 species of animals from almost all over the world. The most recognizable are Indian elephants, mesh giraffes, cap gibbons, lions, Amur tigers and red pandas.