The painting 'Madonna with Child,' a masterpiece from the turn of the 16th and 17th centuries, has made its triumphant return to Poland after being discovered at an auction in Tokyo in 2022. The Ministry of Culture and National Heritage, in collaboration with the Japanese side, facilitated the restitution of this Polish war loss, setting a remarkable precedent. Minister of Culture and National Heritage Prof. Piotr Glinski expressed his gratitude for the fruitful cooperation during the ceremonial handover of the painting to the esteemed Museum of the Lubomirski Princes, a branch of the renowned Ossoliński National Institute in Wrocław.
The official transfer of the painting 'Madonna with Child' took place at the prestigious Royal Castle in Warsaw, where it will remain on display until the end of July. Following this exhibition, art enthusiasts will have the opportunity to admire the masterpiece at the palace in Przeworsk for the subsequent months. From March 2024 onwards, it will join the jubilee exhibition of the Lubomirski Princes' Museum at the illustrious Ossolineum in Wrocław.
First-Ever Repatriation of Polish War Loss from Japan Reveals WWII Tragedy and Historic Collaboration
Minister Glinski underlined the significance of the occasion, emphasizing that this is the first time a Polish war loss has been repatriated from the Far East, specifically from Japan. The successful restitution owes its realization to the exceptional cooperation between the Polish and Japanese authorities. Through continuous negotiations and dialogue, the Mainichi Auction house, upon learning about the painting's history and fate, willingly decided to transfer it to Poland without any cost incurred.
Reflecting on the history of the painting, Minister Glinski highlighted its poignant connection to the tragedy of World War II and the extensive looting of Polish art collections. The artwork was originally housed in the Lubomirski Palace in Przeworsk, which fell under German occupation during the war. Subsequently, the painting was seized by the Germans around 1940. Concrete evidence of the looting can be found in the notorious catalogue, 'Sichergestellte Kunstwerke im Generalgouvernement,' compiled by the occupiers. The catalogue enumerates 521 objects, including esteemed works by luminaries such as Leonardo da Vinci, Rembrandt, Raphael, and, notably, the 'Madonna and Child' as item 145.
Painting Discovered in Tokyo Auction Returns to Poland, Thanks to Collaboration and Noble Gesture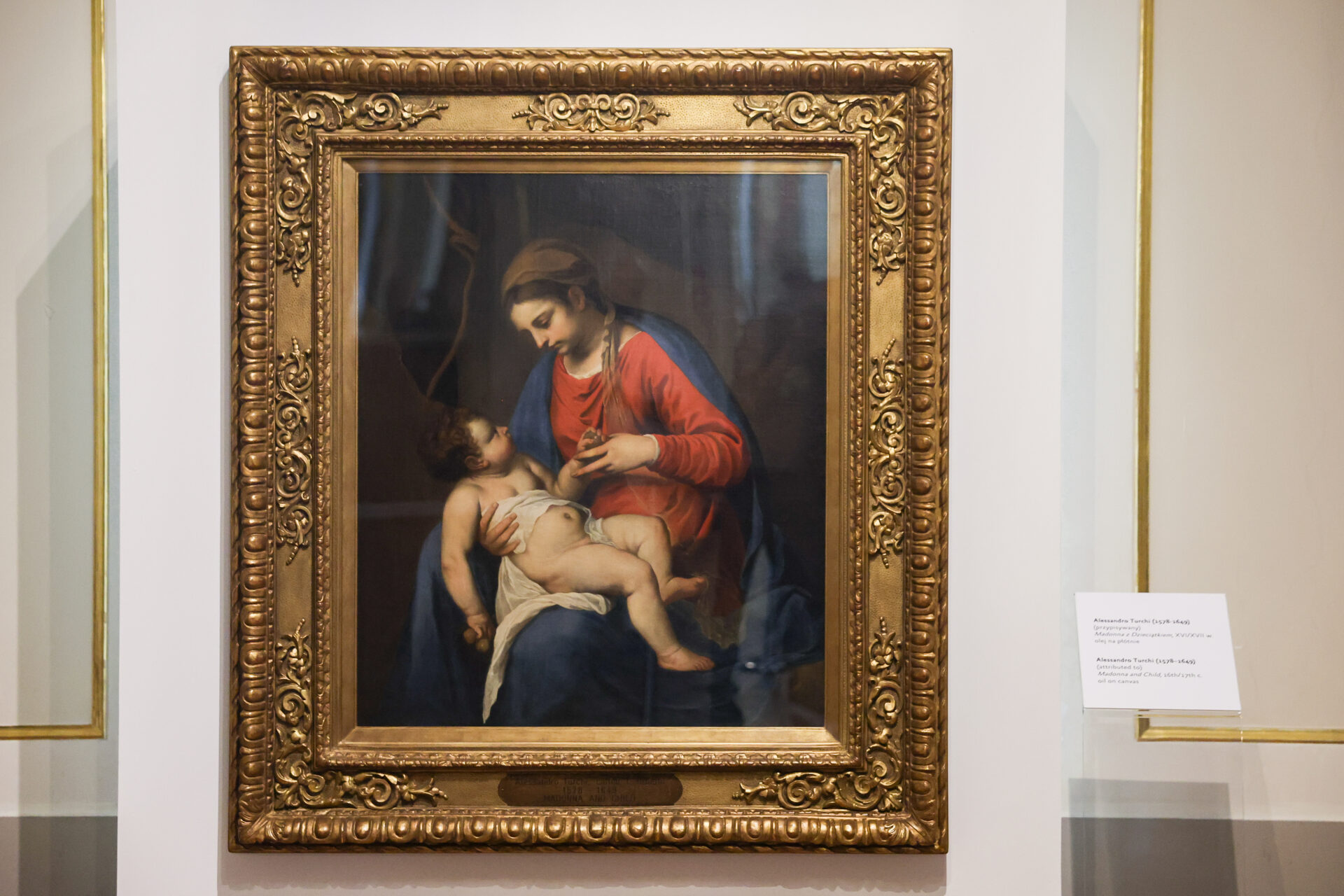 The story of the painting's restitution began in January 2022, when a diligent employee of the Department of Restitution of Cultural Property within the Ministry of Culture and National Heritage discovered the artwork attributed to Alessandro Turchi (1578-1649) at an auction in Tokyo. Subsequently, Polish experts conducted an inspection, substantiating the painting's identity and establishing its provenance. A restitution application, along with supporting analyses, was then submitted to the Japanese side, paving the way for subsequent discussions and negotiations.
Upon becoming aware of the painting's historical significance and in close consultation with the owner, Mainichi Auction Inc. took the noble decision to transfer the artwork to Poland without any financial obligations.