Estimated reading time: 2 minutes
Exactly 31 years ago, a monument was unveiled to commemorate the "Wujek" miners killed on 16 December 1981. The monument is located on the square of the NSZZ Solidarność trade union in Katowice. 
After the end of the pacification on 16 December 1981, the first cross was placed by the wall of the "Wujek" coal mine on the same day. It was removed in January 1981. This place, however, became the site of the anniversary commemorations of the pacification of the KWK "Wujek." A detailed article will appear tomorrow on our website.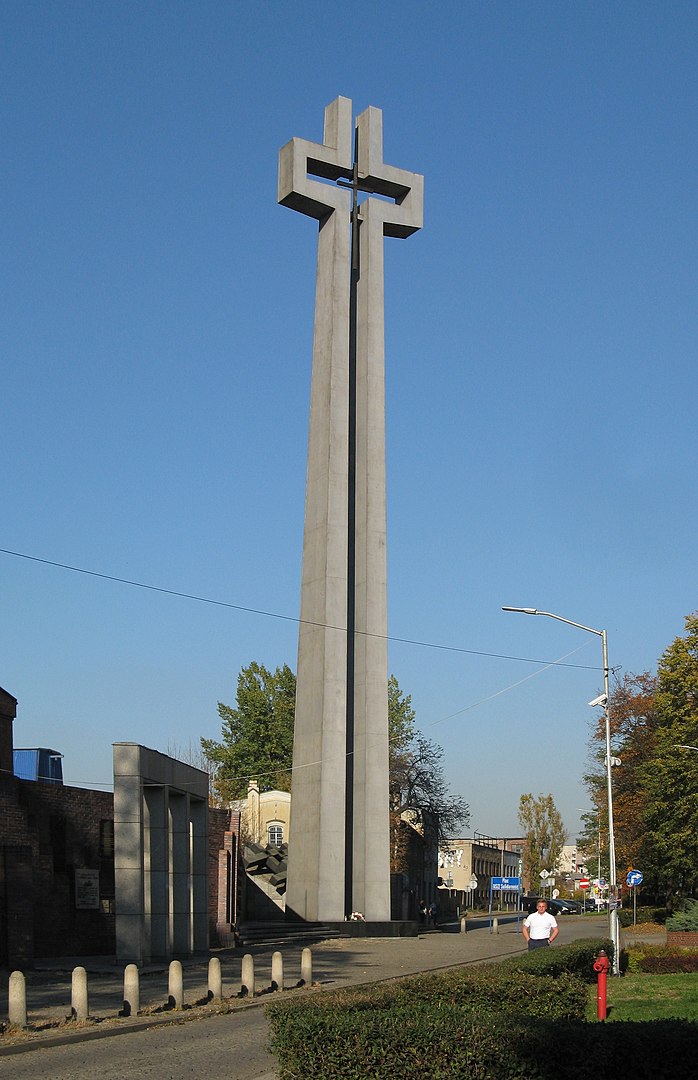 After many objections, the monument to the fallen miners was finally unveiled on 15 December 1991, the day before the tenth anniversary of the pacification.
Alina Borowczak-Grzybowska and Andrzej Grzybowski designed it. The monument is a 33-metre-high cross. Urns with soil from the graves of nine miners who fell victim to pacification were placed next to it in nine crosses monument. What is more, on the coalmine wall, there are also a dozen commemorative plaques.