During a rally held in Bogatynia, southwestern Poland, Jaroslaw Kaczynski, the leader of the governing Law and Justice (PiS) party and Poland's deputy prime minister, declared that Poland would maintain its membership in the European Union while asserting its sovereignty as a nation.
Addressing the crowd ahead of the upcoming parliamentary election, Kaczynski stated, "No one will teach us, no one will dictate to us, Poland must remain sovereign, free." He clarified that this stance was not an attack on the European Union but a return to the organization's original principles and foundations, which he believed were currently in crisis.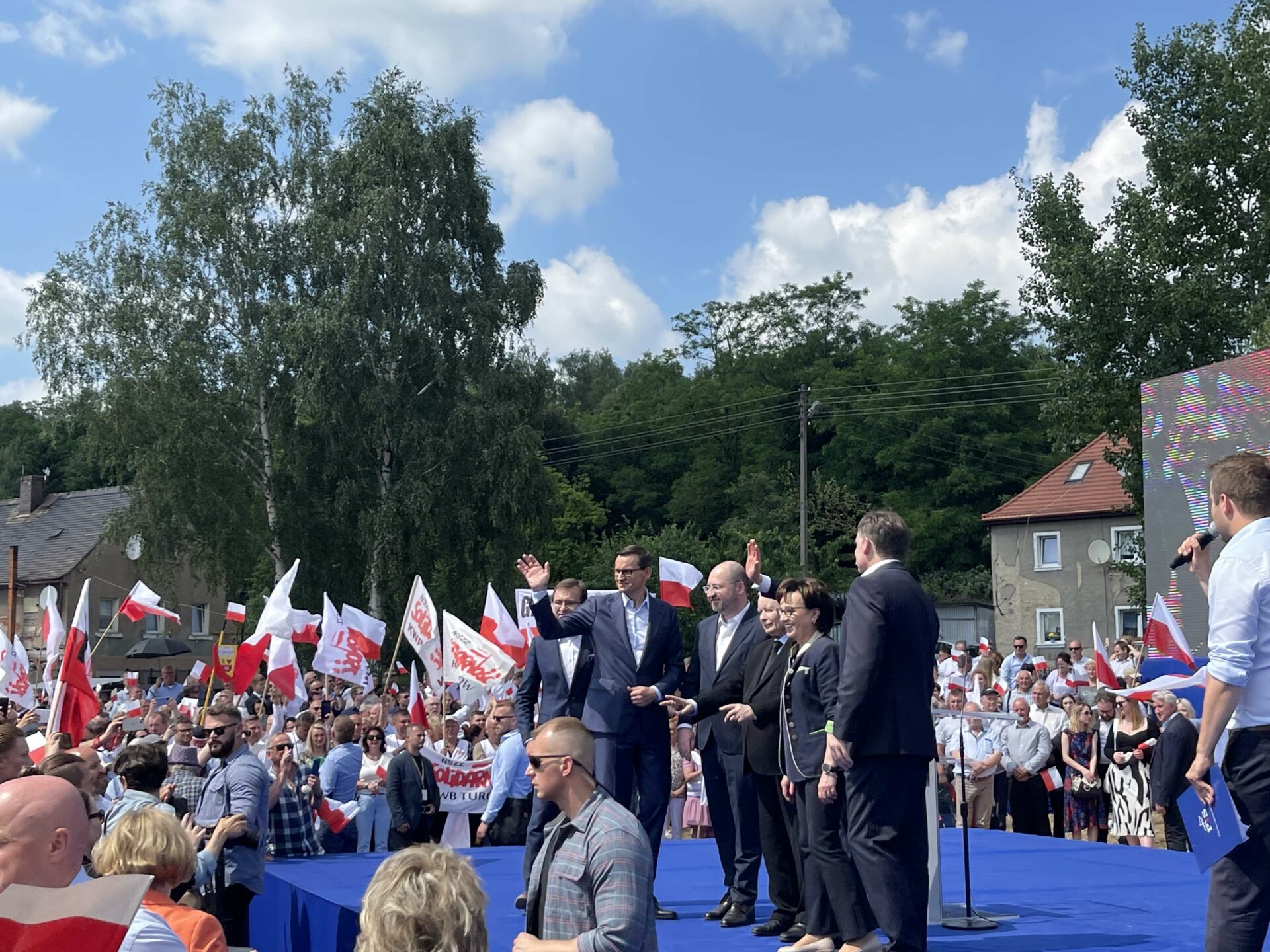 Highlighting the importance of national dignity, Kaczynski stressed, "Sovereignty for a nation of almost 40 million people is a matter of dignity." He reiterated that Poland intended to remain a part of the European Union but would also uphold its sovereign rights.
The choice of Bogatynia as the venue for the ruling coalition's program congress was significant, as Kaczynski expressed solidarity with the employees of the Turów mine. He condemned what he perceived as an attack on Poland's sovereignty surrounding the ongoing dispute over the mine.
Kaczynski emphasized the significance of the Turów mine and power plant, which contribute 7-8 percent of the country's energy supply. He defended the jobs and rights of Polish workers, stating, "We defend and will defend Polish jobs, the Polish right to work."
The conflict surrounding the Turów open-cast lignite mine dates back to September 2021 when the European Court of Justice (CJEU) imposed fines on Poland for not complying with the demand to cease operations at the colliery. The Czech Republic, citing environmental concerns, lodged a legal complaint against the mine's operations near the Czech-Polish border.
Although an agreement was reached between Warsaw and Prague in early February 2022, with Poland paying the Czech Republic a sum of EUR 45 million, subsequent complaints were filed in November 2022. Non-governmental organizations criticized the Polish-Czech deal and the environmental decision made by the general environmental protection authority (GDOS), claiming that the environment continued to be adversely affected.
In early June 2023, a court in Warsaw ruled that the Turów mine posed an environmental threat and suspended the implementation of the environmental permit issued by GDOS. The verdict further escalates the tensions surrounding the contentious mining operation.