Polish Christmas traditions and rituals are often rooted in local beliefs. In any case, following some Christmas rituals is not a terrible idea. Listed below are some old habits said to bring wealth and money in the new year.
The 24th of December is a day when nothing should be lent. Additionally, all debts must be settled in the coming year to prevent the wallet from becoming empty. The deadline for giving something back is the evening, so anyone who has not yet done it has time until then.
When preparing the Christmas table, make sure that it is decorated in red and gold because these colours mean wealth and happiness.
On Christmas Eve, it is necessary to taste every dish, especially the poppy seeds. Eastern Europeans viewed poppies as a symbol of well-being, prosperity and fertility.
There are a variety of things that people put under their plates or a tablecloth on Christmas Eve. A Christmas Hay under the tablecloth is one of the most popular Christmas customs. It is a symbol of simplicity and modesty. Also, it brings to mind the poor stable where Jesus was to be born. Hay is supposed to guarantee prosperity to the family and household.
Some people put money under their plates. You can use coins or banknotes, regardless of the amount.
Stick to the Christmas rule of not sewing or tinkering next year if you do not want to spend time and money fixing everything.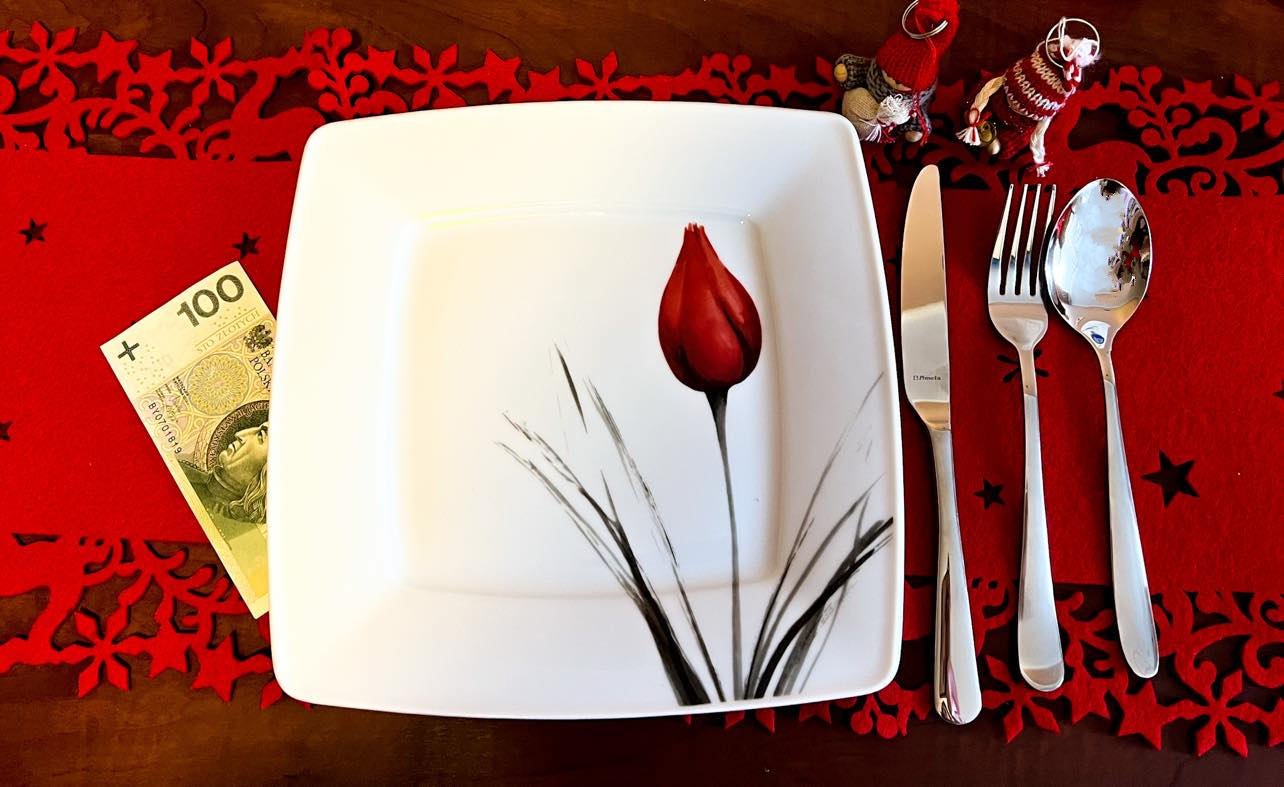 There are plenty of rules, traditions, customs and other ways to follow in order to secure good fortune and prosperity for the coming year. You should, however, remember that the most important thing is to enjoy this time with your family and not worry about everything that upset you before.