The transit of Ukrainian grain through Poland, both by road and rail, will be secured by sealing. The Polish-Ukrainian border crossings will require motor vehicles to display official customs seals from March 8, 2023.
The seals will be removed in licensed port warehouses or in other countries indicated as destinations. Grain, the destination of which is Poland, will be subject to strict controls by the relevant services – as before. These findings are the result of talks between the Deputy Prime Minister, Minister of Agriculture and Rural Development Henryk Kowalczyk with the Minister of Agricultural Policy and Food of Ukraine Mykola Solski.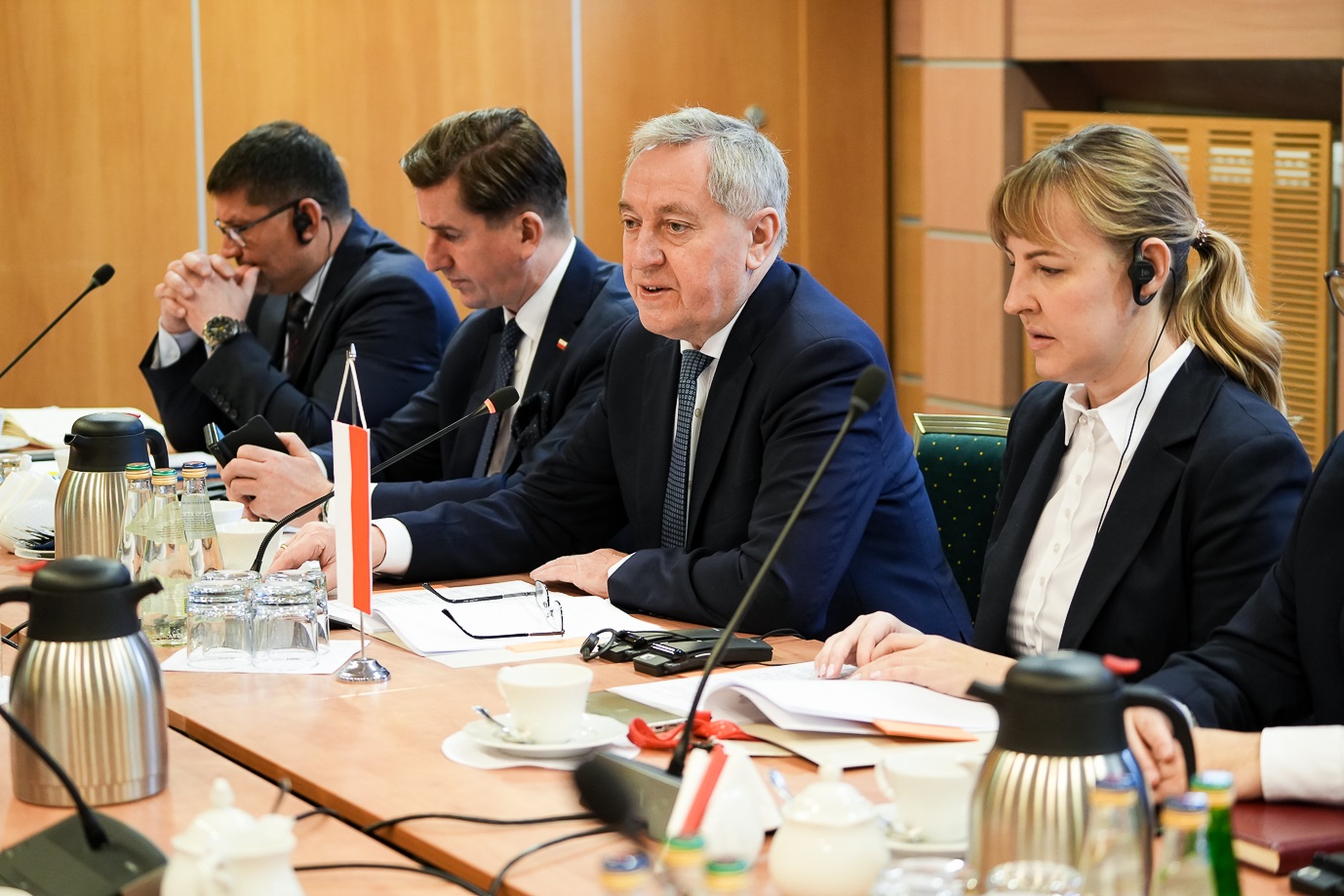 Deputy Prime Minister Kowalczyk explained the reasons why the Polish side recently intensified border controls on cereals from Ukraine. He drew attention to the cases of consignments that were detained because irregularities were found in them. He stressed that it is in the interest of both the Polish and Ukrainian parties to guarantee food safety and high quality of exported agri-food products.
Minister Mykoła Solski agreed that grain transported across the border must meet all the necessary standards. He proposed a modification of transit procedures for goods sent through Polish seaports to third countries and goods sent through Poland to other European Union countries.
Poland-Ukraine agri-food trade
Ukraine is an important partner of Poland in the field of agri-food trade. In 2022, Poland recorded an increase in agricultural exports to the Ukrainian market by 16 percent (from EUR 811.5 to EUR 945.3 million). The main exports to Ukraine were: cheese and curd, products used for feeding animals, and coffee.