One of the most popular and traditional at the same time Polish dishes for Christmas is beetroot soup, the so-called borscht with 'uszka' called Polish ravioli. Poles love them not only with meat but also with cabbage and mushrooms. Today, we have a traditional recipe for 'uszka' with cabbage and mushrooms. They taste super fantastic.
Cabbage and mushrooms stuffing:
– 300 – 400 g/ 10.6 – 14.1 oz sauerkraut,
– approximately 40 g/ 1.4 oz dried mushrooms,
– 500 g/ 17.6 oz champignons,
– 1 small onion,
– oil, salt, black and white pepper,
– pinch of marjoram.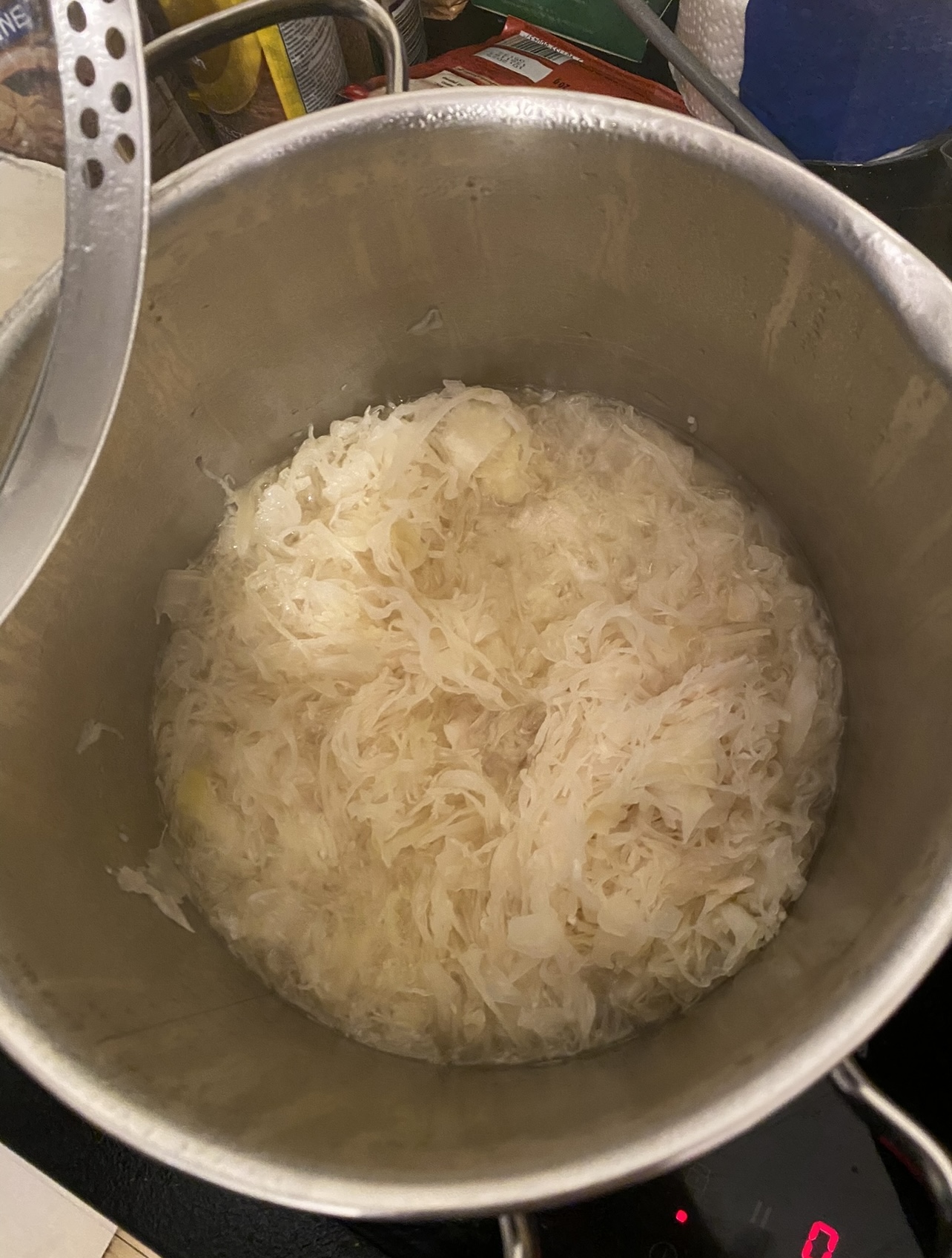 1. Place cabbage in a strainer and rinse twice with cool water.
2. Drain and place in a pot.
3. Add 1 cup of water and bring to a boil.
4. Cook for about 45 minutes until tender and then drain.
5. Squeeze the cooled cabbage well and chop it finely.
6. Soak dried mushrooms in 1 cup of lukewarm water for about 1/2 hour, then cook in the same water until soft for about 1/2 hour.
7. Rinse the champignons quickly, dry and slice.
8. Steam them in a hot frying pan.
9. Then add 2 tablespoons of oil and sauté adding salt and black ground pepper to taste.
10. Dice finely the onion and sauté in 2 tbsp of oil in a separate large pan.
11. Chop finely champignons and drained mushrooms.
12. Add chopped mushrooms and cabbage to the pan with the onion.
13. Mix it well and stew it together.
14. Season to taste with salt, white pepper, and a pinch of marjoram.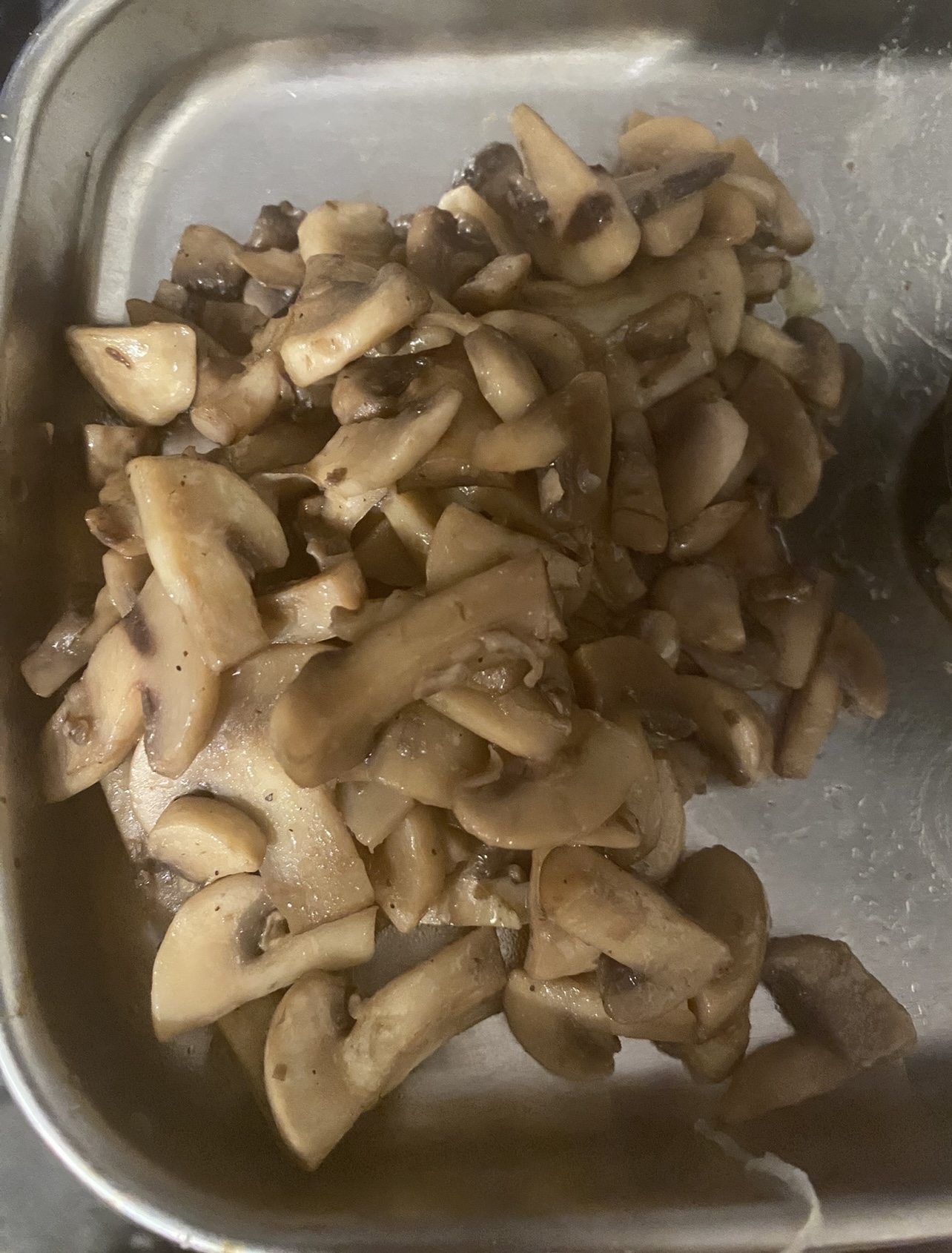 Dough:
– 2 cups of wheat flour,
– 1 flat teaspoon of salt,
– 1 teaspoon butter or 1 tablespoon oil,
– 1 cup hot water.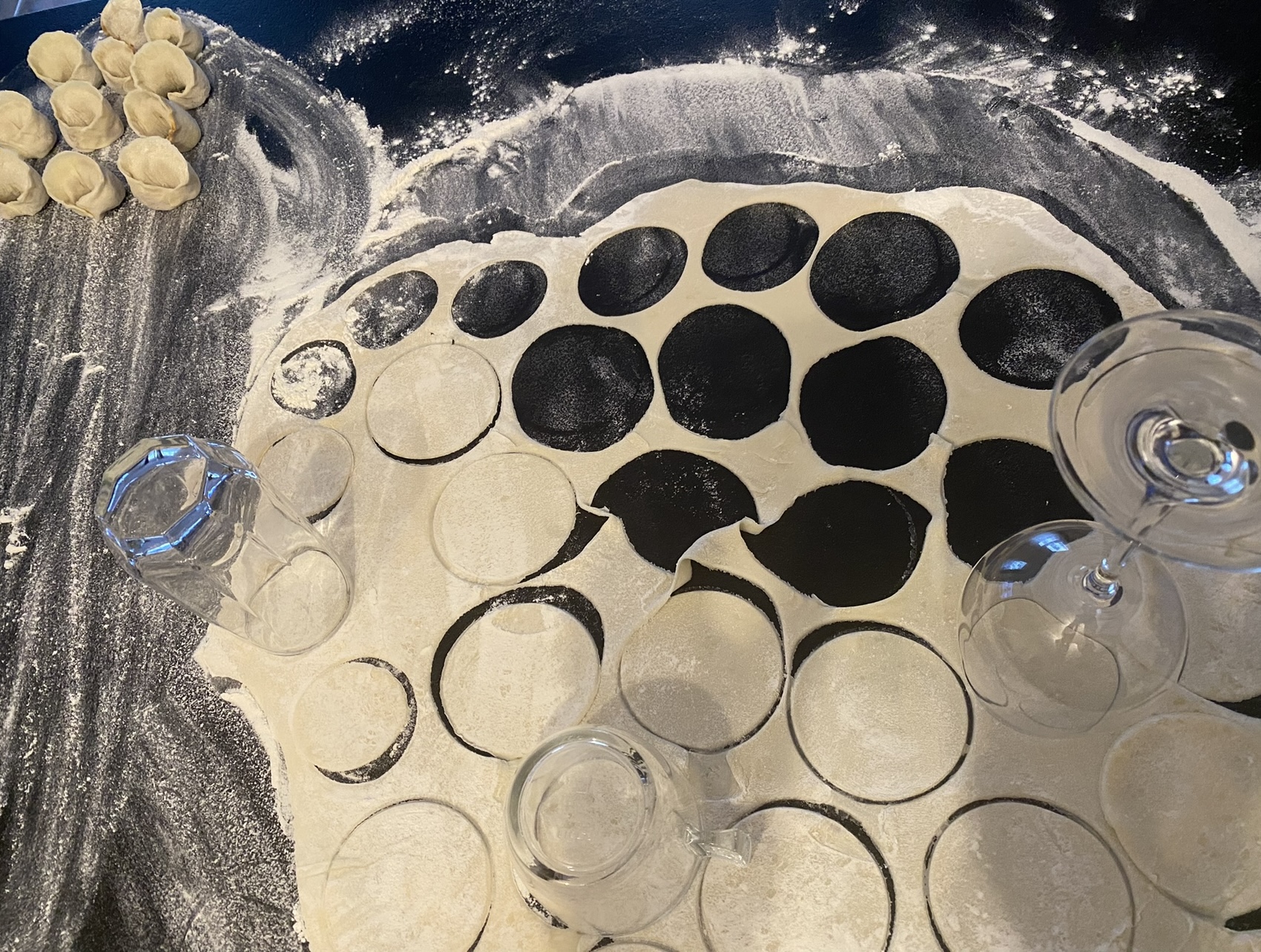 1. Sift the flour onto the pastry board making a hill. Make a 'hollow' in it and add salt and oil.
2. Gradually pour in the hot water, while mixing the ingredients with the other hand.
3. Knead the dough into a ball (add a little more flour, if the dough is too thin, or if the dough is too dry and hard, add a little warm water).
4. Knead the dough for about 10 minutes until it is soft and elastic.
5. Cover with a cloth and set aside for about 20 – 30 minutes. Then divide it into 2 or 3 parts.
6. Roll out the first part of the dough into a thin sheet and cut out small discs with a small glass.
7. Use a spoon to put stuffing in the middle and form into ravioli (just like dumplings turn the ends towards each other).
8. Boil water in a large pot, add salt and 1 tbsp oil.
9. Drop the ravioli into the boiling water and cook for about 1-2 minutes from the moment they float to the surface, or shorter if the dough is already soft and we will reheat them later.
10. Take the ravioli out with a skimmer and set them aside on a tray to cool.